Short term letting in holiday season
By Anton Kelly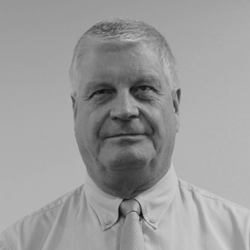 There are two distinct points of view on this subject.
Owners who live in their units and tenants in schemes situated in holiday destinations tend to see holidaymaker tenants as a pest. They park in the wrong place, compromise the security of the scheme by leaving the front door open or losing their gate remote controller at the beach, bring noisy children who track sea sand into the foyer and lifts, and have loud parties. The list of inconveniences seems endless.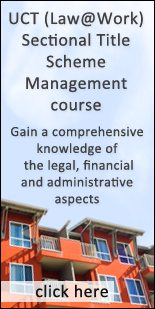 On  the other hand, why shouldn't an owner in a scheme that happens to be in a holiday destination take advantage of the demand for short-term accommodation in the holiday seasons? Many sectional title units are owned as investments, or as holiday or retirement accommodation for the owners. Taking the civil fruits from a property is one of the fundamental rights of ownership. "If I am not using it, why shouldn't I rent it out?" they ask.
There are three principles in sectional title legislation that could have a bearing on short-term letting: they are use, nuisance and the binding nature of scheme rules.
Let's look at rules first: they are the least complicated factor. Scheme rules are binding on owners and occupiers of sections, even short-term holiday tenants. It is the duty of an owner to ensure tenants comply with the rules. As a first step, holiday tenants must be made aware of the applicable scheme rules whether the short-term lease is written or verbal.
An owner must not allow his or her section to be used in a manner that causes a nuisance or interferes with the use and enjoyment of sections or common property by other occupiers. Nuisance is a contentious and subjective topic. Ongoing behaviour that causes quantifiable disruption to the lives of others is unacceptable. A noisy Christmas or New Year's Eve party in a neighbouring flat is part of life in a community. If these parties happen in the same flat every night for a week, call the police.
Sections and exclusive use areas may only be used for their intended purposes. This article deals with residential use. Is holiday letting residential? After all, the holidaymaker tenants are residing in the section even if only for a short while. But might holiday letting be a commercial activity? Can one use residential sections for commercial activities? What about zoning? Doesn't short-term letting require that the scheme be zoned for resort use? Is the zoning requirement dependent on what proportion of the sections in the scheme are regularly let for short periods? There are no easy answers to these questions!
Article reference: Paddocks Press: Volume 6, Issue 12, Page 1
This article is published under the Creative Commons Attribution license.