What People Say About Us
Whilst Audun and I have run our business for a long time there has always been Paddocks as a third force helping us to iron out thorny problems and negotiate tricky situations.
As always the assistance rendered by Paddocks to our business remains highly appreciated.
Congratulations on a well thought through website based advice system. We were able to submit our query, pay our money and get a well thought through response, all within a week (despite public holidays). This is certainly a mechanism that I will encourage my clients to use going forward.
This is my first online course ever; I really enjoyed it. Paddocks provides all the necessary information and explains the work to the best of their ability. The Course Instructor and Course Coordinator are very helpful, and are willing to help wherever they can. Well Done Paddocks; you guys have everything laid out and planned.
Who We Are
We are grateful to have clients who recognise the value of our products and services.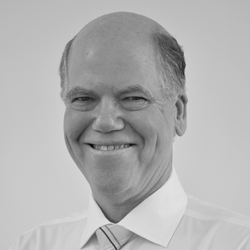 Graham Paddock
Graham Paddock was the lead author of the STSM Act, Regulations and Rules. He has lectured and was formerly an adjunct professor at the University of Cape Town. Qualified as an Attorney, Notary Public and Conveyancer, he has advised and taught community scheme executives, owners, developers and government officials.