Body Corporate Functions: Insurance
By Mike Addison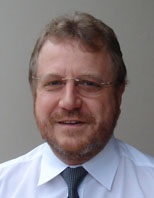 Are Policies Always in Line With Sectional Title Requirements?
The Sectional Titles Act regulates certain functions of the body corporate which includes aspects of building insurance. Prescribed Management Rules deal more specifically with the insurance needs and they set out the trustees' duties in this regard. Some 15 years ago, before the first off-the-shelf sectional title policy became available, insurance brokers would need to build up a commercial buildings policy to match the needs of the Act and Prescribed Rules. It was quite common to find most bodies corporate without the right cover.
Since around 1999, more so-called Sectional Title Policies have found their way to many bodies corporate. Underwriting managers have delivered more appropriate products which have helped to close the substantial gaps in cover that were so prevalent. However, there are still gaps. Why is this?
Firstly, it is not easy to match definitions. Let's consider the definition of a building: According to the Sectional Titles Act, "building" means a structure of a permanent nature erected, or to be erected, and which is shown on a sectional plan as part of a scheme.
When one looks at a sectional plan, it lacks detail in respect of specifications. It only really shows a structure and its position in relation to the land, i.e. where it is situated. It is often argued that the section plan does not reflect certain improvements to sections therefore there is no requirement to cover these items, for example cupboard's, fittings, built-in kitchen stoves, air conditioning units, etc. If a section included a swimming pool, this would also not reflect on the sectional plan. I beg to differ.
If one looks at the usual definition of a building in a typical "buildings policy" and even in the newer "all risk" policies, a more comprehensive definition is found. While the policy definitions are wider including fencing, walls and so on, and the exclusions are also very clear. Add the prescribed rule 29.1(a) that states "…to insure the buildings and all improvements to the common property to full replacement value…" and one can easily be confused.
All improvements to the common property will include items such as thatch lapas, gravel paths, wooden structure and retaining walls, yet these are often excluded or partially excluded by default in the policy wordings. The rule does not say "all improvements to sections". Does this mean that a renovated apartment (section) with a newly fitted kitchen would not be insured for the fitted oven and hob? It certainly should still be insured however, the owner would need to make sure that the total unit (section plus undivided share in the common property) sum insured is adequate including the improvements.
It has become common practice to follow the insurer's definition of a building and presume that all fitted / permanently fixed items are covered. Brokers / Financial Advisors, Trustees and their managing agents need to take care where exclusions are concerned. Non-standard items in terms of the insurance definition of the building, i.e. exclusions, need to be considered, identified and reconsidered for underwriting. If still not insurable, trustees need this fact brought to their attention and owners must be made aware.
Example: If a thatch roofed building with wooden decks is placed on cover with an underwriter without the insured party disclosing or advising the insurer of the non-standard nature of the building, the building would effectively not be insured, despite the body corporate having paid a premium and being in possession of a policy. Thatch roofed buildings and wooden decks would be excluded from cover. These would not reflect on the sectional plan, thus it will not be identifiable. If the managing agent or the trustees sent a sectional plan and PQ schedule to the broker / insurer, seeking cover as a matter of urgency, the insurer will presume standard building construction. Therefore, it is important that an insurance advisor who understands sectional title and has an understanding of the property concerned and the risks associated with it, advises the body corporate accurately and provides them with written advice when making recommendations on the policy choice.
The prescribed management rules also require that the body corporate and trustees are insured against being found liable for death, injury and loss or damage to property occurring in connection with the common property, i.e. property owners' liability and trustees' indemnity.
Insurance against fraud and dishonesty committed by the trustees, employees and those acting as managing agents also needs to be considered, according to the prescribed management rules. Beware: most policies DO NOT meet the fidelity requirements and a well informed advisor will offer a specific policy over and above the buildings policy to meet this need. Owners are at risk where trustees presume the buildings policy and the managing agent's EAAB (Estate Agents Affairs Board) fidelity fund certificate will suffice. Some policies also define trustees inadequately, i.e. the wording speaks of "elected trustees" and do not include co-opted or alternate trustees.
Geysers (hot water cylinders) can also be brought into the debate. If owners are supposed to maintain their own hot water cylinders in terms of the rules, is it right that the body corporate pay a premium on their policy to cover geyser maintenance? Are trustees really considering their options and being properly advised in regard to these rules? The geyser and its insurance is a key area in managing the policy going forward.
Most of these issues can be dealt with by working with specialists. A broker who understands the sectional title environment will know where the shortcomings are and bring these to the trustees' attention. It is also a good idea to employ the services of a valuer who understands sectional title. Over the years, some of these valuers have been coached as to what the insurance advisor requires, e.g. identifying retaining walls and putting a value / number to it so that separate cover can be considered where required. The extent of thatch roofed buildings should be separately listed so that additional appropriate cover can be arranged.

Mike Addison is the director of Addsure – www.addsure.co.za – specialist sectional title insurance brokers.

Article reference: Volume 9, Issue 8, Page 2