Q&A with Jennifer Paddock – 2010 01
By Jennifer Paddock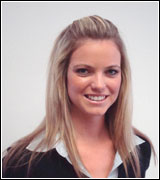 Developer's voting power
Q1: I'm an owner in a sectional title scheme and the developer currently owns half of the units. How many votes does he/or his representative have in a special general meeting or trustees' meeting?

A1: At owner meetings in sectional title schemes there are two ways of voting. The first is by 'show of hands', in which the owner, or owners, of a section have one vote for each section owned. If this type of voting is used the developer or his representative would hold half of the votes. The second is by 'poll' procedure whereby each owner's vote is valued according to the participation quota allocated to his/her section or sections unless a special scheme rule has been made allocating other values to the sections in the scheme, in which case the poll will be based on those values. If this type of voting is used, then the developer's vote would be worth the aggregate total of each of his sections participation quotas or the aggregate of any other values in terms of a special scheme rule made, allocating other voting values to the sections.
The developer may however hold powers of attorney or a number of open proxies from other owners in the scheme allowing him to vote on their behalf. If this is the case, s/he will have an increased influence over the outcome of the voting at owner meetings.
As for trustee meetings, the developer will only have one vote. Each trustee has one vote at trustee meetings and the poll procedure is not used in this context.
Registering managing agents
Q2:
I am currently Managing a complex in Johannesburg that I am living in. The trustees gave notice to the previous Managing agent and the trustees have asked me to handle the complex. I need to know if I have to register myself as a Managing Agent. If I need to do this, where do I register myself and what will it cost me?
A2: Estate Agency Affairs Act of 1976 includes in its definition of an 'estate agent' any person who 'renders any other service which the Minister may specify'. Amongst the services specified by the Minister are those of 'collecting or receiving moneys payable by any person to or on behalf of a developer or a body corporate in respect of a sectional title unit'.
Persons whose professional services include the collection or receipt of levies for sectional title bodies corporate, therefore, fall under the jurisdiction of the Estate Agency Affairs Board ('EAAB'). Thus, all managing agents are under a legal obligation to register as 'estate agents' with the EAAB before collecting levies.
I suggest you visit the EAAB's website
www.eaab.org.za
for information as to the registration process and the cost involved.
Remuneration of trustees
Q3: The trustees in my block have decided that they will pay themselves a salary. They have been assured by the managing agents that this is legal as long as 75% of the members agree. This decision was passed by the trustees. There are 7 trustees and 3 were unable to attend the meeting where it was passed. It was passed 3 votes to 1.
My understanding is that trustees are NOT entitled to remuneration when carrying out their normal duties. One of them claims he is entitled to be paid as he looks after the garden!
A3: Prescribed management rule ("PMR") 10 deals with the remuneration of trustees. PMR 10 distinguishes between remuneration of owner trustees and remuneration of non-owner trustees. In terms of this rule owner trustees are not entitled to remuneration unless otherwise decided by special resolution of the owners. However, non-owner trustees may be remunerated at such rate as is agreed upon between the body corporate and such trustees.
In light of the above it is clear that owner trustees are not entitled to be paid for their services as such but may be paid if it is so decided by special resolution of owners (75% of owners in both number and value voting for the owner trustees to be remunerated). However, non-owner trustees may be paid if the body corporate (in practice the other trustees) agree by majority vote.
Therefore the situation you describe would be fine if the trustees who are being paid are non-owner trustees, but if they are owner trustees then they may not be paid without the authority of a special resolution of the body corporate.
Do we need a chairperson
Q4:
Does a body corporate need a chair person?
A4: The short answer is YES. Each and every body corporate is required to have a chairperson.
In terms of prescribed management rule 18, a chairperson must be elected at the first meeting of trustees after the annual general meeting. The elected chairperson then holds office until the completion of the following annual general meeting, at which new trustees will be elected. If the chairperson is disqualified from office in terms of the rules of the scheme or resigns during the period of his/her office the trustees must elect another chairperson who will hold office as such for the remainder of the first chairperson's term.
Article reference: Volume 5, Issue 1, Page 6.