New plumbing certificate of compliance
By Larry Berger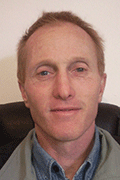 The City of Cape Town has finally gazetted a new Property Sales by-law that is now in effect. Just like the Electrical Certificate of Compliance (COC), a Plumbing COC is now needed when a property is being sold.
Reasons for the new by-law:
1. Cape Town lies in a water-scarce region where, while it is a winter rainfall area, most of the demand is during the summer.
2. The City's new Water By-Law provided an opportunity for the municipality to be proactive and introduce water conservation and demand management measures to ensure the sustainability of water supply to consumers.
3. The by-law enforces the installation of a hot water cylinder, in accordance with SANS 10254.
The Water By-Law was promulgated on 18 February 2011 and all requirements must be complied with from that date.
What the By-law applies to:
One of the important changes is that a Certificate of Compliance of water installation must now be obtained and submitted to the City upon the transfer of a property to a new owner. This applies to domestic, commercial, and industrial properties, and includes sectional title units.
A plumber who is suitably qualified and accredited in terms of the South African Qualifications Authority must certify that the hot water cylinder complies with SANS 10252 and 10254, that the water meter registers, that there are no water leaks, that water pipes and terminal fittings are correctly fixed in position, that no stormwater is discharged into the sewerage system, and that there is no cross connection between the potable supply and any grey water or groundwater system which may be installed. The conveyancer, on behalf of the seller or owner, needs to submit the signed form to CertificateOfCompliance@capetown.gov.za.
The importance of geyser compliance: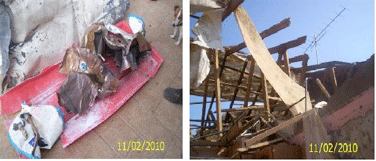 An incorrectly installed geyser led to the roof being blown off in Durban in 2010.
Below you will see a High Pressure Hot Water cylinder. We were asked by an insurance company to undertake a geyser inspection/audit.
We found the following:1.
Expansion relief not taken to exterior of building.
2. Pressure valve installed upside down. This could result
in valve failure. T and P may open and excessive
expansion relief may occur.
3. Tray has no fall and is existing tray, not new.
4. Water main not secured with brackets. Will cause water hammering,
which may result in pipe or fitting failure. Likely to result in damages claim.

Article reference: Paddocks Press: Volume 7, Issue 10, Page 2