My, my….how we have grown!
By Sam Paddock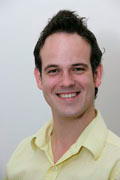 In May 2006 Graham and I (with Mandy's enthusiastic support) decided to join forces to transform Graham Paddock & Associates. At the time, the firm was operating as a specialised sectional title law firm with
5 staff members
and had experienced success with the
University of Cape Town Sectional Title Scheme Management Course.
The firm was re-branded as
Paddocks
towards the end of 2006 and positioned as a specialist sectional title business, which we thought would develop, and deliver, all sorts of sectional title products and services.

2006 and 2007
The remainder of 2006 and 2007 was spent setting up a training division to deliver sectional title training to people throughout Southern Africa. This involved the development of a student web portal to deliver courses through the Internet; establishing a marketing team to market the courses in Southern Africa and employing IT and administrative staff to support students during their studies. In February 2007 my brother, Robert, joined us. By the end of 2007, Paddocks employed 12 people and was presenting 4 sectional title training courses with the University of Cape Town (several times a year). The firm had also dabbled in specialised forms of property development, software packages for sectional title managers and even in an unrelated electricity product. If there was one lesson to take away from 2007, it would have been: focus on the business opportunities that are closest to us, without losing the entrepreneurial spirit.

Above
: The Paddocks team today.
2008
In early
2008 we started our Paddocks Press
publication, which we publish free of charge, to support the broader sectional title community. This year also saw my sister, Jennifer, join the team. Paddocks had done exceptionally well in the area of Internet-based training, but the growth of the business was being constrained by the markets' association of Paddocks with the sectional title arena. 2008 saw the birth of a new generic training brand called
GetSmarter
.
2008 and 2009
During 2008 and 2009, GetSmarter rapidly expanded its range of Internet-delivered training courses and now presents short courses on the following diverse subjects: Wine Evaluation, Creative Writing, Guest House Management, Business and Legal Writing, eMarketing and Practical Labour Law. Over this period, Paddocks has developed four new training courses covering:
Home Owners' Association Management, Law of Sectional Title Meetings, Sectional Title Development and Sectional Title Bookkeeping
. With the increase in Internet-based training activities, we have established a team of course coordinators who are responsible for looking after our students and working with our course authors and teachers, to make sure that our students receive a first-class educational experience.
2010
Over and above the course conveners that we work with, we now employ more than 20 full-time staff members. After renting office premises in Claremont for the last three years, we recently purchased, renovated and moved into a lovely Victorian heritage building located opposite the Rondebosch Common in Cape Town.
2010 is set to be an exciting year. GetSmarter and Paddocks will be rolling out several new courses and we have an eye on international expansion towards the end of the year. We are proud of our success and deeply grateful to the people who have supported us over the past few years.Here's to 2010!
Below: A few pictures from the official opening of our new office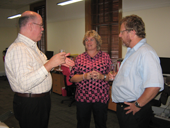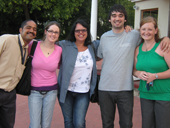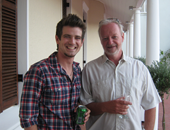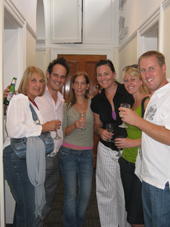 Article reference: Volume 5, Issue 1, Page 1.