Insurance payouts in damaged schemes
By Brian Addison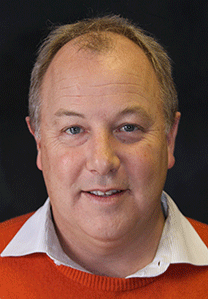 Section 37(1)(h) – "Functions of the Body Corporate" directs that the trustees, acting on behalf of the Body Corporate, must apply any insurance money received by it, in respect of damage to the building/s, in rebuilding and reinstating the building/s.
The Body Corporate is "the insured" and monies paid in settlement of any insurance claim must be paid into the account of the Body Corporate. Trustees are obligated to see to it that repairs are undertaken, even repairs to sections internally i.e. fitted carpets, ceilings, fitted cupboards, sanitary ware, etc.
The insurer may not pay any claim settlement proceeds directly to an owner, unless the trustees agree thereto in writing. This could be the case when owners have already paid for repairs done out of their own pocket and then seek to be refunded via an insurance claim.
Notwithstanding the compulsory Body Corporate insurance policy covering the buildings, section 45 – "Insurance by owners" – allows owners to affect their own private/personal insurance policy to cover their 'section'. This policy would cover the internal improvements (inside of the median line) e.g. interior wall, ceiling, fitted carpets, tiles, fitted cupboards and other landlord's internal fixtures and fittings of a permanent nature, including the geyser and connecting pipes, in event of an insured peril arising. Should owners claim from their own policy for any internal damages, they may not then also claim against the Body Corporate insurance policy.
A financial institution (bank) that holds a mortgage bond over a unit (section plus undivided share in common property) may note their interest in the policy as mortgagee. Understand that this is not a cession or right of title, merely a notification for the record. In the case of a total destruction of a unit by an insured peril or event, the insurer may not simply pay the mortgagee/bank to settle the bond liability. The insurance settlement must be utilised to reinstate the building/s, which is/are the collateral security to the mortgage.
Article reference: Paddocks Press: Volume 7, Issue 11, Page 2
The views expressed in this article are of
Brian Addison
– a sectional title insurance specialist at AddSure Insurance Brokers (
www.addsure.co.za
).
This article is published under the Creative Commons Attribution license.