Insurance and the Home Owner's Association
By Mike Addison
with input from Andre De Waal and Denis Styles
When we think of community living and insurance, we usually think about sectional title insurance, because it is under the sectional title environment, where the buildings have to be insured by the body corporate, the responsibility of the management of the scheme.
Within the home owner's association environment, it is somewhat different.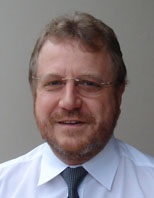 Here the owners of each separately owned property need to see to their own buildings insurance. Very often, their bondholder arranges this for them or, if unbonded, it forms part of their own personal insurance.
Thus, for the most part, if within a home owner's association environment, insurance of the buildings is usually taken care of by the owners or their bondholders.
However, what about the common property? What about property owner's or public liability? Are the trustees/directors indemnified? What about Fidelity cover?
Prudent trustees / directors would indemnify themselves and ensure that these risks are covered.
Let's start with the common property. This would encompass all the improvements to the property falling within the home owner's common area e.g. between owner's properties, etc. If the gate is not insured and say impact damage or storm damage occurs, who will repair or replace it?
We suggest the start would be to refer to the HOA's constitution which may, itself, set out aspects about the insurance and how trustees / directors may or may not be indemnified. Remember, this is not a body corporate, so there is no Sectional Title's Act or prescribed rules to protect or be guided by. By reading through the constitution, it may very well set out what needs to be insured.
Andre De Waal, managing director of CIA, has the following to say about his experiences insuring these entitities:
"They all tend to only insure the gate and gatehouse and sometimes, the boundary wall. Yet, what they don't realise, is that the following is also their responsibility and needs to be insured:
Roads
Retaining walls
Electric fencing
Lamp posts (street lights)
Electrical reticulation
Water reticulation
Sewage system (some complexes have their own systems with dams and pumps
etc.)
Machinery breakdown cover on the pumps mentioned above.
CCTV and security systems (All Risks and Electronic Equipment cover)
We have had instances where the chairperson changes, and years later, the new chairperson or committee have no idea of what needs to be insured and then apply their own minds and leave crucial items off the list. I suggest they keep a register of sorts which can be passed from one committee to the other. This register must clearly spell out what assets are their responsibilities."
We believe it goes even further. The trustees should also consider the further risks associated with the common areas. For example, if a child gets their hand caught in the gate motor mechanism, and suffers permanent injury or loss from the injury sustained, and the HOA is found to be legally liable for millions of rands, and lets say the HOA comprises of just a few owners – will they then each be sued for these millions? Lets rather indemnify against this with public liability or property owners liability insurance. Furthermore, lets extend this cover to include errors or omissions made by the trustees / directors – after all, they are usually just volunteering to represent / oversee the owners collective interests.
Denis Styles, joint managing director of Abacus, tells us: "The most important aspect is the fact that in many cases the directors (not Trustees) are unaware that homeowners associations fall under/ are to be dealt with under the Companies Act, and that this potentially places enormous responsibility on a director of such an association. In fact, a director of an HOA could find that he/she suddenly is far more exposed financially in his/her private capacity than he/she is in his/her place of employment where he/she actually receives an income. Years ago, this meant that the insurance cover on the Common Property was covered under a Combined Wording and the prudent broker would have to purchase a separate Officers and Directors Liability policy, which came at considerable cost, and because of this, was frequently not taken. This exposed directors of the association to claims in their personal capacity."
HOA insurance is not at all a profitable business for insurers, as there is a relatively high risk of a claimable event occurring, versus a fairly low premium usually associated with this sort of cover. As such, insurers treat this as 'accommodation business" in that they are really accommodating brokers and the industry by providing the insurance product for these risks. Specialist building underwriters for various insurers such as CIA, Abacus, FPA and others offer specifically tailored policies for HOAs to cover some of the risks mentioned.
Article reference: Volume 5, Issue 1, Page 2.