Does your Scheme Need Batman?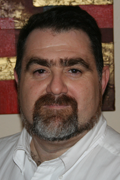 With the rise of the new
MEGA Scheme
comes a new world of possible problems… is Batman needed to restore or keep law and order? Not if your scheme has
well-drafted and well thought-out and appropriate management rules
which developers are allowed to make in terms of section 35(2) of the Sectional Titles Act, 1986.
The concept of the mixed use scheme has many
advantages
, and a well-known area of central Cape Town has as its catch phrase "live, work, play." Whilst very apt for the area that it markets, this phrase is also appropriate for a mixed used scheme, as these schemes are made up of many different aspects and uses.They contain
residential units, retail units, office space, commercial parking components, hotels with their associated rental pools and, in some of the more modern schemes, conference centres.
Given these many different aspects to the Mega Scheme, the needs and wants of owners in the different components that make up our Gotham City may well be, and often are, at odds with each other.The
developer is limited in what management rules
can be changed and deleted prior to the establishment of the scheme, and the details of this are best left to a new superhero, The Caped Lawyer, but additional rules can be created and the use of section 32(4) of the Sectional Titles Act to amend the manner in which owners vote, and more importantly the manner in which levies are determined, can be used to great effect.Costs and levies are probably the biggest problem area in the Mega Scheme – 
Can an owner be sure that he is only paying for his fair share of expenses
and not subsidising an aspect of the scheme from which he derives no benefit and never uses?
Now this aspect can get grey… think of the residential scheme which has a swimming pool and an owner who says "I never use the pool. So why should my levy contribute to it?"; or the age old lift argument where the person on the ground floor does not want to pay, but those are arguments and debates for another day and, possibly, for Spiderman to help with.
For our Mega Scheme to work efficiently, the rules need to take care of the different use types, needs of owners and their tenants, residents, clients, visitors and guests as well as to allow all owners to pay for what they use on the most fair and practical basis.
We have seen a number of models, from attempts to use the default participation quotas so as to keep the management simple, to very complex models which often miss many important aspects in the complexity of the approach and where the rules too often do not take account of the realities of that particular Mega Scheme.
Most of us agree that is best to 'keep it simple…' – this mantra works well. But often it is in the detailed planning and arrangements that the most elegant and simple arrangements are made. With the many computer programmes available to modern managers it is not that difficult to do the calculations required to allocate costs and prepare budgets so as to create separate cost centres for each component and to work out fair allocations based on use, number of units, and even values, rather than simply using the square metre / participation quota approach that is the default under the Sectional Titles Act. Developing and implementing a more complex approach is not a problem.
The concept of "pay as you go" is also an important aspect to remember. With the advent of smart metering, wherever possible, services such as water, electricity, gas, heating and cooling need to be measured and recovered on a metered basis. Given the high costs of utilities such as electricity and water, smart metering is a concept all Mega Schemes should now consider, even if this means a costly retrofit.
The basis of the allocation of expenses to the costs centres can also be used to determine the final levy. Some costs that are charged to sectional schemes are based on the number of units or sections in the scheme, and we often hear owners ask why they should pay more for certain administrative costs, just because their section is bigger; this is borne out by the fact that many of these costs are based on the number of sections, not the size of the unit, being the participation quota basis. Smart rules in the Mega Scheme can cater for this.
There may be parts of the common property that should be off-limits to certain owners or categories of owners, such as a swimming pool. It may be that the owner of an office section could insist that occupants of his office space be allowed to use the swimming pool, but this may be impractical for a number of reasons, especially if a cost centre approach is used to determine levies and the cost of the pool maintenance is not allocated to the office component; but as this is common property, the owner and his occupants could insist on using the pool area if it is common property.
Instead of shining a bright Bat light into the night sky to ask for help, just have a good rule under section 27A of he Sectional Titles Act which creates limited use common property and allocates rights of use of different parts of the common property to different categories of owners in the Mega Scheme; here again we need to call on our new superhero, the Caped Lawyer.
It is no coincidence that the Caped Lawyer wears a similar superhero suit to Batman when in Court, so having the correct legal and accounting advice and support in drafting the management rules and thinking carefully about who will pay for what and in what proportions is essential to ensure that the Mega Scheme does not end up like Gotham City.
Good scheme rules are all that are needed to keep law and order!
---
Article reference: Paddocks Press: Volume 10, Issue 2, Page 1.
Clint Riddin of Clint Riddin & Associates is a sectional title accountant specialised in accounting, income tax and secretarial services to bodies corporate.
This article is published under the Creative Commons Attribution license.