Trustees Need to Take A Closer Look at Fidelity Cover
By Mike Addison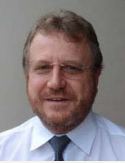 Recently, the question of fidelity cover has arisen on the STO website and others. Here follows more or less what our thinking is in terms of insuring the body corporate I terms of PMR 29(2)(b). In a nutshell, trustees are supposed to see to it that the body corporate has fidelity cover, a sum, if any, to be determined by the body corporate at a general meeting. In other words, it should be decided at an AGM how much cover is needed for Fidelity.
Fidelity Cover is additional cover against the loss of money or property stolen by an employee. Thus, if you have a specifically designed sectional title policy, you may automatically be provided with say R20,000 or R50,000 cover – this essentially covers the body corporate should a trustee or employee be found to have stolen money and/or other property belonging to the insured or for which they are responsible.
Under normal circumstances, the managing agent is NOT considered to be an employee.
Here's the interesting part: If the body corporate funds are held / managed via the managing agent's trust account then such funds ARE covered by the Estate Agents Affairs Board Fidelity Fund.
If the funds are held in the body corporates own bank account and the trustees sign such cheques i.e. control their own funds, then the body corporate should or may need to purchase additional fidelity cover. This can be expensive though, in my view. R100,000 costs approximately R2,500 per annum (2.5%).
If the funds are NOT held in trust, then the Estate Agents Affairs Board (EAAB) does not cover‐see EAAB website for more detail. The EAAB Fidelity fund will apparently still cover losses where managing agents are NOT registered as long as the money was held in trust or supposedly held in trust. This is busy being tested – we as insurance advisors, the affected bodies corporate and NAMA are watching this with keen interest after a recent debacle where a Cape Town Managing Agent went into liquidation and its affairs are being wrapped up.
The difficult one is where the Managing Agent and the trustees jointly sign here it is difficult to say who is controlling the money. What if both a trustee and a Managing Agent together collude and run off with the money? We are suggesting covering all bases under these circumstances and that will include suggesting to the Managing Agent that they themselves take additional FG cover via their own commercial policies i.e. over and above. Also take the aforementioned.
Just to add a further cat among the pigeons, we are now also strongly recommending Professional Indemnity cover for Managing Agents although this is nowhere stipulated as a requirement. This further protects the body corporate clients. The same case I mentioned‐such cover could certainly have helped‐depends on outcome though. If it is found that accounting error causes a loss rather than dishonesty, professional indemnity policy rather than Fidelity cover is what should respond.
Dr Jooste, chairperson of the National Association of Managing Agents (NAMA) recently wrote an article for Paddocks Press, in which he deals with the trust account aspects according to the Estate Agents Affairs Act. Of course, there are some areas that need to be clarified and made clearer for the many untrained trustees out there. There is in fact more to it than that. The dynamics of the body corporate, the relationship and experience of the Managing Agent, the Managing Agent 's internal systems, checks and balances should all be considered.
Some suggestions:
Get yourself a Managing Agent who is registered with the EAAB or can show that they have applied for registration particularly if your money is held in trust
Support managing agents who are members of the National Association of Managing Agents (NAMA).
Check your body corporate management rules and make sure whether or not there is a specific rule amendment in this regard
Check bank account system and insure accordingly – if own bank account for example, refer to general meeting and insure according to decision taken
Definitely obtain written advice from your insurance broker/advisor in this regard referring to PMR 29 2 (b) in particular – this is an insurance need where advice is required.
---
Article reference: Paddocks Press: August 2008, Volume 3, Issue 8.
This article is published under the Creative Commons Attribution license.