Radio interview: Can trustees be held liable for their decisions?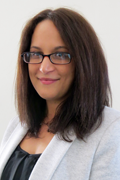 Topic: Can trustees be held liable for their decisions?
Date: 7 October 2018
Interviewer: Africa Melane on 567 CapeTalk radio station
During this interview, Zerlinda discusses the decisions taken by the trustees, and whether or not they can be held personally liable. Zerlinda also explains the importance of recusing oneself from certain decisions when they may have personal interest in the decision being made.
Should you have any queries relating to this topic, contact me, Zerlinda van der Merwe, via email at consulting@paddocks.co.za or telephonically on 021 686 3950, for a non-obligation quote. Alternatively, contact us telephonically for a 10-minute telephonic consultation at a cost of R490.00 (incl. VAT).
---
Zerlinda van der Merwe is an admitted Attorney of the High Court, specialist Sectional Title Attorney (BA, LLB, LLM), Zerlinda brings a wealth of experience and forms part of the Paddocks Private Consulting Division.