When it comes to luxury – old habits die hard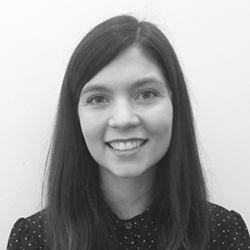 Originally published on www.theadvisory.co.za
Einstein famously said: "the only source of knowledge is experience" and while I have the greatest respect for the historical figure, I have to respectfully disagree with him on this one. My reason for doing so? I have witnessed experience alone to be the achilles heel of too many managing agents and trustees alike. See, when we have years and years of experience in doing something, we have a tendency to become comfortable with that task and thereby run the risk of falling back on old habits rather than engaging with, understanding and embracing the new.
A classic example of this is the fact that many managing agents and trustees alike still refer to so-called "luxurious" and "non-luxurious" improvements to a body corporate's common property – when those phrases have been replaced by others years ago. 
While those who have only been working as managing agents or acting as trustees for a couple of years are unlikely to even be aware of this old terminology, those who previously used it seem to have a hard time making the mindshift to improvements that are or are not reasonably necessary – the terminology included in the current legislation a decade ago.
Why does it matter?
This article is not simply a petty quibble over semantics, you see. When old habits die hard and the words "luxurious improvement" and "non-luxurious improvement" are used in lieu of "necessary" and "not reasonably necessary" improvements as set out in the prescribed management rules, bodies corporate run the risk of neglecting to obtain the proper approval for work being done to the common property. Some things may not be luxurious, but are certainly not necessary either. 
For example, if the caretaker were to build a make-shift sandpit for young children in the scheme by removing some of the paving next to the pool and replacing it with sand – no one would argue that this change to the property is "luxurious" in any way, but it certainly is not necessary either. By relying on outdated terminology the scheme may therefore neglect to first obtain a unanimous resolution before going ahead with the alteration.
If you have been a managing agent or trustee for some time and find it difficult to let go of old habits, perhaps consider enrolling for the next presentation of the Paddocks UCT Scheme Manager – Sectional Title online short course. The course is designed to get you to engage with the current legislation in a meaningful way – therefore even those who did the course prior to 2016 will find it most helpful. Don't allow your valuable experience to become your Achilles heel, rather rely on it to guide you as you use current legislation appropriately.
---
Article reference: Paddocks Press: Volume 16, Issue 7.
Specialist Community Scheme Attorney (BA (Law) LLB), Ané de Klerk, is a Director at The Advisory, a boutique law firm specialising exclusively in community scheme law. Get in touch with her at www.theadvisory.co.za.
This article is published under the Creative Commons Attribution license.