What can owners do when body corporate trustees go rogue?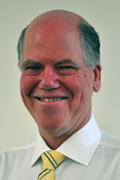 Sectional owners frequently complain that trustees spend scheme money on expenses that are not covered by the body corporate's approved budgets, sometimes on unnecessary expenses, or that they spend more than the budgeted amounts. What can owners do when this happens?
The law requires that trustees must spend the body corporate's money in accordance with budgets approved by owners. But assuming they do that, they have a wide discretion to exercise their powers as they see fit. An owner who is unhappy that the trustees are exercising  their executive powers properly, can of course nominate themselves, or someone they think will be more responsible, for election as a trustee at the next annual general. And if the annual general meeting is not due soon, they can try to get other owners to agree to remove the current trustees. But apart from getting different trustees elected, a non-trustee's primary recourse is:
to complain to the trustees and to other owners, preferably in writing;
to lobby other owners to impose restrictions on the trustees or give them directions as to how they must behave.
At any general meeting and by majority vote, sectional owners can give the trustees binding directions and restrict their powers. A common example of a restriction, is that the trustees may not spend more than a set amount without first telling all owners that they intend to do so, giving the owners an opportunity to give them input or ask for a meeting to discuss the issue. Another, is a direction that the minutes of the trustee meetings must be distributed to all owners, so that they can see what decisions are being made on their behalves.
Start by talking to other owners to see if they share your concerns about the trustees' behaviour. If they do, consider imposing suitable restrictions and giving sensible directions so that the trustees know what owners expect of them and when they need to communicate and ask for authority.
Should your community scheme require any advice on a matter such as this, please don't hesitate to contact our consulting department at consulting@paddocks.co.za for a no-obligation quote to provide the necessary legal assistance.
---
Graham Paddock is South Africa's Sectional Title Guru.  Graham advises and drafts legislation for the Government. His advice is valued by all stakeholder groups in the industry.
Article reference: Paddocks Press: September 2019.
This article is published under the Creative Commons Attribution license.