Units in continual disrepair
By Anton Kelly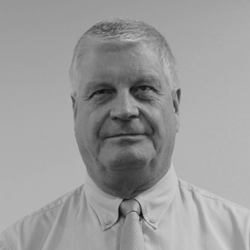 We know that maintenance in a sectional title scheme is the responsibility of the Body Corporate. Or is it? Both the Sectional Titles Act and the prescribed management rules have something to say on the issue. Section 37(1)(j) makes the body corporate responsible for the maintenance of the common property but Section 44(1)(c) makes owners responsible for the maintenance of their sections. And prescribed management rule 70 allows the body corporate to perform maintenance to a section, at the owner's expense, if the owner fails to do so. Do the responsibilities for maintenance of the sections and maintenance of the common property intersect, and if so, where?
Most sectional title schemes are residential and most consist of buildings divided into sections rather than the sections being separate buildings. They are physically close communities. This close communal nature means that almost anything a member of the community does will affect the other members.
Aside from regularly contributing their share to the common expenses of the scheme, perhaps the most important obligation that the members of the community have to each other is to keep their sections in good repair. It's one thing to be irritated by the child in the flat above yours practising her tap dance for the school play and quite another to have water from their leaking shower making a damp patch on your walls and ceiling and dripping onto your Persian carpet. Water leaks from showers and balconies are the classic examples of maintenance failures by owners.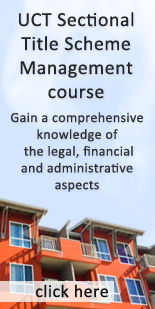 Section 44 obliges owners to maintain their sections in a state of good repair. This provision has two implications in the leaking shower scenario. The first is that the owner of the section with the leaking shower must get it fixed. The other is that the damage to your section is your responsibility to make good.
Having established the source of the water leaking into your section, you tell the owner of the flat above yours of the leak. What if he doesn't fix it? Is it your problem or is it the body corporate's problem? Do you go to your lawyer or do you go to the trustees?
The primary responsibilities of the body corporate are to the common property and the scheme as a whole. The circumstances surrounding any incidence of an owner failing to maintain or repair his or her section need to be considered. Does the failure affect only a particular owner, group of owners or does it affect the community as a whole? Does the failure affect the common property?
Article reference: Paddocks Press: Volume 6, Issue 8, Page 1
Anton Kelly is one of the Course Conveners of the University of Cape Town (Law@Work) Sectional Title Scheme Management course. Next course starts, 5 December 2011. For more information please contact Emma on 021 447 4130 or emma@paddocks.co.za. Sign up and pay before 30 September 2011 and save R750.