UCT Sectional Title Scheme Management course student – Vuyisani Kala
By Liam Burke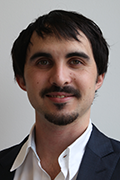 Vuyisani Kala completed the UCT Sectional Title Scheme Management course through Paddocks in 2013. Earlier this year Liam Burke, Paddocks Sales and Marketing Executive sat down with Vuyisani to chat to him about the course and his career goals.

Vuyisani, where did you grow up?
I grew up in Saldanha bay, however, we left there in 1996, when my father unfortunately lost his  job (I was six years old at the time). Years later, we went back to my home town in Eastern Cape called Willowvale.
How did you and Mike Addison start working together?
I started in a programme called BBN, where they taught us about business and how to become job creators.This was around January 2011. We were a class of about 30 students, some dropped out, I followed through to the end though. From then onwards Mike Addison was interested in my full potential, and that's where he gave me an amazing opportunity. I was so incredibly grateful!

What do you enjoy most about Sectional Title?
Inspecting the building and seeing owners. This is in order to understand people that I'm working with and understanding their challenges.
Did you find that the UCT Sectional Title Scheme Management course has helped you in your career and knowledge of the industry?
It has really helped me and I believe there is nothing can stop me now. What I need now is to work hard to obtain experience and to build my confidence.
Would you consider doing another course with us at a later stage?
Yes – definitely!
How did you find studying online?
It was fun and enjoyed the experience – thanks to Paddocks!

Article reference: Paddocks Press: Volume 9, Issue 5, Page 3