Trustees – from nomination to termination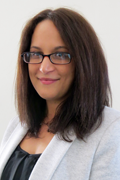 We have often been asked whether non-members of a scheme may be nominated and elected as trustees. Prescribed Management Rule ("PMR") 5 provides that a trustee must not be required to be an owner provided that (a) the majority of trustees are owners or the spouses of owners; and (b) the managing agent or their employees, and the employees of the body corporate may not be trustees unless they are also owners within the scheme.
Nominations for a position as trustee is regulated by PMR 7, which has been amended as recently as 30 July 2015. In terms of PMR 7, only owners may make nominations, which must be accompanied by the written consent of the person nominated and submitted to the domicilium of the body corporate not later than 48 hours before the Annual General Meeting ("AGM"). Should there be an insufficient number of nominations received to fill the vacancies, before the AGM is held, nominations may be made and accepted at the AGM, which is also known as being taken from the floor. Should a person be in breach of PMR 64 and have unpaid contributions and / or are in breach of the scheme's conduct rules, they may not be nominated or appointed as a trustee, nor may they nominate any person as trustee.
In terms of PMR 6, trustees are elected at the first (inaugural) AGM and at each AGM thereafter, and hold office as trustee until the next AGM, where they retire but are eligible for re-election, if nominated.
Should there be a vacancy in the number of trustees, as determined by the members at an AGM, the trustees may, in terms of PMR 8, fill this vacancy in their number until the following AGM. The trustees may, in terms of PMR 9, appoint an alternate trustee, should an elected trustee be absent or unable to act as trustee. An alternate trustee will have the powers and be subject to the duties of a trustee. The alternate trustee will cease to hold office if the trustee they replace ceases to be a trustee or if their appointment as alternate is revoked.
Trustees who are owners are not entitled to remuneration for their time and services, unless otherwise determined by special resolution of the members. However, the body corporate may agree, in terms of PMR 10, to remunerate trustees who are not owners. Trustees (owners and non-owners) are entitled to be reimbursed for all disbursements and expenses actually and reasonably incurred while carrying out their duties and exercising their powers.
In terms of PMR 12, trustees are indemnified by the body corporate against any costs, losses, expenses and claims they may incur or become liable to during their term as trustee, unless they are found to be fraudulent or grossly negligent. However, trustees are obliged to put indemnity insurance in place for their conduct or omission.
A trustee will be disqualified from holding office if they resign, becomes of unsound mind, is declared insolvent or is sequestrated, is convicted of an offence involving dishonesty, removed by ordinary resolution of the members at a general meeting, is in arrears for more than 60 days with any levies and contributions and has failed to settle the arrears following a 7 day notice period. If a trustee is disqualified or removed from office in one of these ways, the body corporate may, in terms of PMR 14, and at a general meeting, appoint another trustee for the unexpired portion of the term, until the next AGM.
In terms of PMR 15, trustees may regulate their meetings as they deem fit – either in person or via teleconferencing methods, such as Skype, for so long as all trustees are able to participate. PMR 15(5) was recently amended (30 July 2015) to the effect that an owner shall be entitled to attend, on invitation, a trustee meeting, but shall not be entitled to vote at such a meeting. In terms of PMR 16, half of the number of trustees, but not less than 2, will form the required quorum in order to conduct the business of the meeting. Trustees elect their own chairperson, in terms of PMR 18, who has a deliberative as well as a casting vote, except in the case where there are only 2 trustees representing the scheme.
The role of trustee is not an easy one, and the Act prescribes functions, powers and duties, which the trustees are obliged to comply with. The members of a scheme may further add to this seemingly never ending list of functions and powers. Should you be a new or existing trustee or even be considering standing for election at your scheme's next AGM, contact us at Paddocks and find out about our online Trustee Training course.
---
Article reference: Paddocks Press: Volume 10, Issue 10, Page 1.
Zerlinda van der Merwe has recently been admitted as an Attorney of the High Court. She is a specialist Sectional Title Attorney (BA LLB LLM) and part of the Paddocks Private Consulting Division. If you would like to schedule a consultation with Zerlinda, please contact Nicole on 021 686 3950 or consulting@paddocks.co.za.
This article is published under the Creative Commons Attribution license.