Tribute to Gerhard Jooste
By Adjunct Prof Graham Paddock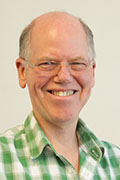 The National Association of Managing Agents of South Africa (NAMA) has been in existence for 12 years. Before it was formed, there were regional associations, primarily in Pretoria, Johannesburg, Port Elizabeth and Cape Town. For many of them, meetings were very occasional affairs, but others facilitated regular contact amongst managing agents, and the benefits soon became apparent.
I was privileged to be the chairman of the meeting of the representatives of these regional organisations that decided to combine forces to form NAMA. As you can imagine, the issue of who would serve as office bearers of this new organisation was a hot potato. However, the one issue over which there was no dispute was that Dr Gerhard Jooste should be the chairman.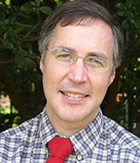 Gerhard has retained the confidence of the membership of NAMA for 12 years, a truly remarkable achievement and testimony to the fact that he has always put the interests of the managing agency profession before his own. He has now decided that it is time to retire as chairman and allow another to take his place. The elected replacement will be Koos Croukamp, who will take office in the next month or so.
This does not mean that we will say goodbye to Gerhard. We expect that he will continue with his trustee training activities and will also represent NAMA at various events.
Gerhard has done a considerable amount to promote the professionalisation of the managing agency industry, and we at Paddocks salute him for a job extremely well done.
Article reference: Paddocks Press: Volume 8, Issue 5, Page 4
National Association of Managing Agents of South Africa
(NAMA)
–
www.namasa.co.za

This article is published under the Creative Commons Attribution license.