The Sectional Title Specialist Estate Agent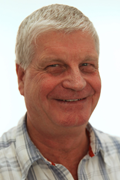 Estate agents are all crooks… are only interested in their commission… and will tell you anything to persuade you to "sign the paperwork" so they can get it. Right or wrong?
I spent a few years as an estate agent, so I know that statement is wrong. Of course estate agents are concerned about their commission – it's their living, after all. But the estate agents I know address that concern by working extremely long hours and leaving no lead unexplored – not by trying to cheat their clients. That might work once or twice, but a bad reputation is quickly established and almost impossible to change. So estate agents do their utmost to establish a good reputation and one of the best ways to do that is by being able to provide the information sellers and buyers need to make safe and satisfying sales and purchases. This is especially so in the sectional title environment because of the complex legislation that governs how schemes have to be managed. And that, of course, can have a major impact on an individual's experience of sectional title ownership and their satisfaction with their purchase and with the estate agent who helped them through the process.
In the pursuit of a reputation as a sectional title specialist, estate agents just have to understand how schemes are governed, specifically with regard to the rules of the scheme and the importance of owner participation in its governance and what owners can and cannot do with their property. They also need to know what processes have to be followed to make any changes, what owners' responsibilities and obligations are and finally what information the owner needs to provide to the estate agent when it's time to sell their unit to comply with the applicable requirements of the Consumer Protection Act. Why this focus on the estate agent being a specialist in sectional title property? It is generally accepted among the large estate agencies that sectional title is the fastest growing property sector in South Africa. Security, shared recreation facilities, urban densification, provision of affordable housing to a fast growing pool of entry level buyers are all factors that mean an increasing number of estate agents will want to concentrate on selling sectional title property.
Article reference: Paddocks Press: Volume 09, Issue 09, Page 2.
Anton Kelly is the course instructor of the Sectional Title Specialist Estate Agent short course.
This article is published under the Creative Commons Attribution license.