By Bruce Gibson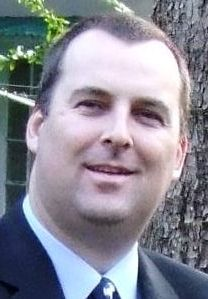 Swimming pools are an increasingly common feature in many South African properties and sectional title properties are no exception. With summer in full swing, most swimming pools are being used on a daily basis. Children of all ages love spending time in the water, even those who cannot swim. Younger children have very little fear and are often unaware of the potential dangers that a pool presents.
Recently in the
Gauteng Provincial legislature
, a move has been initiated to
impose more stringent safeguards and protections in and around swimming pools, both public and private
. It is expected that other provinces will follow this lead. Such legislative changes will make those who own or are responsible for pools far more accountable for injuries or deaths that occur in and around their pools. Protective requirements and proposed penalties will be far more stringent. A decisive shift in accountability is taking place and property owners can no longer dodge this by pleading ignorance of the relevant statutes.
Most properties in South Africa will have some form of property insurance and so owners are generally satisfied that they have liability cover in the event of a loss or injury on their property. However, liability insurance is not always that simple and it is imperative that property owners familiarise themselves with the terms and conditions of their insurance cover. It is also vital that property owners investigate all property insurance policies as some offer considerably higher limits of indemnity than others.
Many property insurance policies now require compliance with national building regulations in order to validate cover, and in the policy contract, the insured are always expected to take every reasonable precaution to safeguard themselves from loss or injury. Is it reasonable to expect every property owner to have an intimate knowledge of national building regulations? I do not believe this to be a practical or feasible approach. However, it is a reasonable expectation that the property owners maintain and care for their properties and take all reasonable precautions to safeguard against loss or injury suffered on or as a result of their properties. Where necessary or when in doubt, suitably qualified professionals must be consulted to assist the property owner in achieving this. Failure to do this may quite possibly prejudice the insurer. In the event of a claim, unnecessary damage that could have been avoided may be suffered, with the consequence being partial or total rejection of the claim. Amounts claimed in liability claims tend to be considerably higher than those of material damage claims, so the effects of non-settlement of a claim have the potential to be financially devastating to a property owner.
In order to protect themselves and their insurance cover, property owners should ensure that suitable precautions are taken in and around their swimming pools.
Below is a list of such measures, which could also extend to a variety of other communal facilities at the property such as lakes, rivers, children's playgrounds and sporting facilities.
Fences: All swimming pools should be enclosed with an appropriate fence and point of access. Fences must be sufficient to keep children from squeezing through or climbing over and should not be of such a nature that they themselves could cause injury (e.g. thorny hedges or rusty, sharp iron).
Gates: All access points to the pool enclosure must be gated, and gates must be both self-closing and self-locking so that children cannot open them without assistance. All too often, the gates are correctly installed but then over time the mechanisms deteriorate and cease to function properly. A self-locking gate is of no use if the self-closing spring mechanism has failed. Insurers may very well reject a claim where gates have failed to function as intended or are missing altogether.
Disclaimers: Having a disclaimer on the gate ensures that the property owner's conditions are available for all to see. A disclaimer draws attention to the potential danger, imposes restrictions to safeguard people and property against these and transfers liability from property owner to property user. Disclaimers should always be kept as short and easy to understand as possible. Generally, swimming pool disclaimers restrict access of children unless accompanied by an adult. When in doubt, consult a suitably qualified professional for appropriate wording.
Pool covers: These are becoming increasingly popular for various reasons. While nets are an effective protection method if fitted correctly, other types of covers could pose certain dangers. Covers used to maintain water temperatures, if not properly handled, could lead to injury if children attempt to walk on them or where people swim under and become trapped beneath a partially pulled back cover. Inability to see through these covers could also impair line of sight and hinder rescue efforts where a swimmer is caught beneath them. Care must be taken to ensure these covers are always handled appropriately.
Chemicals: Pool chemicals must be stored in a secure environment that ensures they cannot be accessed by unauthorised persons. The storage area must also avoid other dangers, such as fire and explosion. Very importantly, persons working with the chemicals must be suitably trained to ensure their application to the pool is correct and does not pose any danger to people using the facility. Incorrect use of chemicals may cause serious injury to bathers.
Awareness:
Where a pool is in a sectional title environment, it is always advisable that the trustees make all property owners and tenants aware in writing of the dangers, rules and regulations pertaining to the communal areas. This is even more relevant where children are resident at or frequent the property. Such a move will go a long way to ensuring the body corporate protects itself against loss or injury that may be suffered on the property. It is recommended that these written notices be resubmitted annually at each AGM.
Ultimately, the responsibility for any property rests with the owner and all that can be expected is that they take every reasonable precaution to safeguard their property and all who visit it. This means keeping a well-maintained property that is compliant with relevant legislation and sound building specifications.
Despite the best efforts of the property owner, however, there will still be some individuals who wilfully create dangerous situations for both themselves and others. This may include people performing reckless acts in and around the pool or using the pool while under the influence of alcohol or drugs. Often, the actions of such people have traumatic and costly consequences. Liability Insurance provides cover where the property owner is legally liable for the damage. Where any person chooses to act outside of the realm of reasonable behaviour or willingly endangers themselves, it is highly unlikely that the property owner can or will be held liable for any loss or injury suffered.
In the end, it is always better to be safe than sorry. Making a small effort now will avoid potential troubles and, more importantly, save lives.
Article reference: Paddocks Press: Volume 7, Issue 1, Page 3