Sectional Titles Act management provisions amended
By Prof Graham Paddock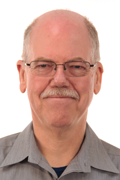 Sectional Titles Amendment Act, No. 11 of 2010 was published as Notice No. 1172 in Government Gazette No. 33849 of 7 December 2010.
Pages 4 to 16 of the Notice sets out under 15 headings a total of 42 changes to the Sectional Titles Act. Some sections are deleted, the wording of many is amended and some new provisions are added.
Some issues are "technical adjustments", such as updated descriptions, removing superfluous provisions and adding cross-references. The rest can broadly be categorized as either registration issues without any specific management implication and issues with management implications. In this article I will deal only with the issues that have management implications.

There are four management issues with financial implications:
1. Developers are no longer free to set the amount of the contribution they will make to cover the body corporate's costs in regard to future development areas. Section 25(2)(e) has been deleted and section 37(1)(bA) has been inserted. The newly inserted provision obliges the body corporate to recover from a person who holds a future development right all the body corporate's costs that are directly attributable to the area or areas subject to that right.
2. In order to register the cession of a fraction or the whole of future development rights under section 25 from one person to another, a body corporate clearance certificate will be required if the body corporate has come into existence.
3. An amendment to section 37(2) provides that when a unit, exclusive use right or future development right changes hands, the new owner becomes liable for a share of the contributions / levies payable on a pro rata basis.
4.
Sections 37 (2A) and (2B) are inserted to make specific provision for "special" contributions. These are, like ordinary contributions, payable when the trustees take the resolution raising the levy.
Then there are 10 non-financial management issues, some of which include a number of elements:
A. Section 1(3A) has been amended to make it clear that the fact that a proposed unanimous resolution may affect an owner's proprietary rights is not a bar to an application to the High Court by the body corporate to obtain the resolution.
B. Perhaps the most notable of the amendments is the insertion of a proviso into section 5(5)(a) that ensures that the median line of a section will always go through the centre of any window, door or other structure in a section's wall, floor or ceiling. So this means, for example, that wherever they are situate in the width of the wall, doors and window frames are always half within a section and half outside it. This welcome amendment clarifies the maintenance obligations of owners and bodies corporate in regard to items that require regular work
C. Section 24(6)(d) dealing with extensions of sections has been amended:
– first to make it clear that the 10% deviation threshold applies to the section being extended,
– second to provide that a land surveyor or architect rather than a conveyancer must certify the extent of the deviation where it is less than 10% and
– third to provide that where the deviation is more than 10 percent the conveyancer must give a certificate confirming that all mortgagees have consented to the registration of the sectional plan of extension.
D. The next change is tied to the previous one. Section 24(6A) is inserted to provide that when a section is extended and there is a deviation of more than 10 % the applicant must inform all bondholders, giving all relevant details including an assessment of the impact on the bondholder's security. This must be sent by registered post to each bondholder and to the "headquarters" of any bondholder that is a financial institution. If the bondholder does not respond objecting to that notice within 30 days of the date of posting, it is deemed that the bondholder has no objection and consents to it.
E. Section 25(1) has been amended to provide for the possibility that the time period associated with a future development right under section 25 can be extended by a notarially executed agreement between the holder of the right and the body corporate and all bondholders.
F. Section 25(5) has been amended to provide that exclusive use rights added by a developer must be ceded either to the body corporate or to other owners within 12 months after the sectional plan of extension on which they are shown is registered.

G. Section 25(13) has been amended. The obligation of the holder of a future development right under section 25 to exercise that right strictly in accordance with the sectional plan of extension has been extended to cover not only the additional sections but also the additional exclusive use areas.
H. Section 27(1)(a) is amended to make it clear that the developer must impose a condition in terms of which the right is conferred on the owner or owners of sections.

I. Section 27(4)(b) has been amended to provide that when a registered exclusive use right in terms of section 27 vests in the body corporate in terms of section 36(2) – when the holder no longer owns any units – it vests free of any mortgage bond AND free from any other form of register real right.
J. The provisions of section 44(1)(g) are amended so that an owner's obligation not to use an area for a purpose other than provided for on the sectional plan is extended to include both a section and an exclusive use area.
Readers can download the Sectional Titles Amendment Act from
www.gov.za
: Look under Documents / Acts / 2010. The amendments to the Act will be covered in more depth in
Paddocks Club
video tutorials.
Article reference: Paddocks Press: Volume 5, Issue 1, Page 1
Professor Graham Paddock
is an authority on sectional title law and practice, the lead consultant to the government for new legislation. Prof Paddock has been involved in sectional title training for a number of years and he is putting together
Paddocks Club
, which will be launched next week.