Sectional Title Scheme Rules under the New Legislation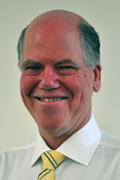 Sectional Title Scheme Rules under the New Legislation.
In the light of the new sectional titles schemes management legislation, I have re-examined the subject of sectional title body corporate rules.
First I look at  the four types of rules a developer or body corporate can make. Then I examine the law and other legal principles applicable to rules and draw conclusions as to what can and what cannot be regulated in terms of each type of rule.
Then I compare body corporate rules with other types of regulation, particularly title deed conditions and municipal laws such as those that govern town planning and land use. Finally I apply my conclusions to the controversial issue of short-term letting rules in sectional titles schemes.
---
Graham Paddock is South Africa's Sectional Title Guru.  Graham advises and drafts legislation for the Government. His advice is valued by all stakeholder groups in the industry.
Article reference: Paddocks Press: May 2019 special edition.
This article is published under the Creative Commons Attribution license.