Retaining walls vs boundary walls
By Bruce Gibson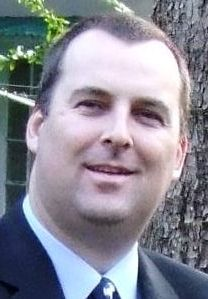 In a recent incident at one of our client's properties, a retaining wall collapsed. A claim was lodged, however, the insurers declined the body corporate's claim for the re-construction of the wall. The insurers stated that in terms of the policy wording, the wall should have been specifically insured. Were the insurers correct in their decision? Are retaining walls not part of the common property?

In terms of property insurance, a retaining wall represents a higher risk to an Insurer and while cover is available, it must be issued separately. As in the case above, where retaining walls are not specifically insured, certain types of damage are not included in cover.
A Buildings Combined property insurance policy extends to include cover against a number of different perils. One such peril, and the one under which cover for retaining walls is not included, is the 'storm, wind, water, hail, snow' peril. In terms of the Buildings Combined policy wording, cover under this peril is automatically excluded. What this means is that if any damage to the retaining wall is caused by any one of these perils, the insurance policy will not indemnify the Insured for the loss. If cover is required, a specific written application must be made to the Underwriter.
So how are retaining walls different and how does the Insurance industry define retaining walls as opposed to other walls? There is a clear difference between a retaining wall and an ordinary wall, such as a boundary wall. Whilst a boundary wall serves as a dividing structure between two pieces of land, the purpose of a retaining wall is to split two sections of land that have different ground levels. Retaining walls are specifically designed to retain the upper level and prevent it from sliding or collapsing onto the lower level. Such a collapse of ground could result in damage to property on either of the levels.
All too often however, a wall is designed and erected as a boundary wall. Over time the soil levels on one side of the wall are raised due to landscaping or the surface pressures adjacent to the wall are altered due to further development. Now, what was once a boundary wall has been changed to a retaining wall, despite it not being designed or erected to serve this purpose. Property owners need to be aware of this and monitor such possibilities.
In light of this, it is quite apparent that a retaining wall needs to be constructed differently to an ordinary wall, to provide greater strength and support due to far greater pressures and influences on the wall. The insurance risks of retaining walls are thus very different to those of ordinary walls.
So, considering that a retaining wall may vary in height from one meter to several meters, an Insurer will require the submission of a stability report from a suitably qualified engineer prior to going on risk at inception or renewal of a policy, to substantiate the current stability of the structure. Once this report has been received and cover is approved, the Insurer will list the retaining wall separately on the policy schedule and in all likelihood charge an additional premium on the value of the retaining wall.
In conclusion, it is imperative that property owners be aware of all retaining walls on their property and monitor, on an ongoing basis, the changes to and around all retaining and boundary walls, especially where the other side of the wall is outside of their property. Pleading ignorance when your boundary wall becomes a retaining wall by the action or inaction of a third party and then collapses is of no help in an insurance claim. When in doubt, always ask your Broker or Insurance Underwriter for assistance. Be safe, not sorry.
Article reference: Paddocks Press: Volume 7, Issue 7, Page 2