Q&A with the Prof – 2013 01
By Prof Graham Paddock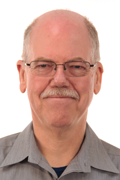 Below is an example of a question on the discussion forum on Paddocks Club. We want to show what is available to our Community Members!

Directors and payment
Question:
Can a director earn a salary in regard to his directorial services? The MOI says nothing relating to this matter, so if I understan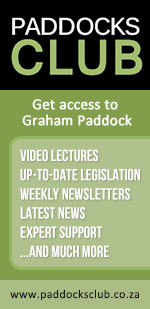 d it correctly, this will fall under the section 21 companies act.
Anton's answer:
The directors of a non-profit HOA company may be paid a reasonable amount for their services as directors. They may also be reimbursed for the actual expenses they incur during the performance of their duties as directors. The current legislation under which these provisions are made is item 1 of Schedule 1 to the Companies Act, 2008. Similar provisions were made in section 21 of the Companies Act, 1973.
Individual electricity meters
Question:
Our body corporate – 129 units – is considering the introduction of individual electricity meters – as there are many residents (greedy electricity consumers) who are subsidised through their levies by other residents. Can you let me know as much as you can on this issue?
Graham's answer:
This issue is dealt with in PMR 33(3) – look for it under the ACTS tab. In essence it says that if required, in writing, to do so by a majority of owners, trustees must procure the installation and maintenance, at the body corporate's expense, of separate meters to record the consumption of electricity, water and gas for each section and for the common property. The best way to get this authority is to circulate owners and ask them to sign and return an instruction to the trustees in writing. When this has been done by the majority of owners, the trustees must proceed and pay for the installation with body corporate funds.
Article reference: Paddocks Press: Volume 8, Issue 1, Page 4
Professor Graham Paddock
is available to answer questions on the discussion forum for
Community Members of Paddocks Club
. Get all your questions answered by joining Paddocks Club at
www.PaddocksClub.co.za
.

This article is published under the Creative Commons Attribution license.