Q&A with the Prof – 2011 10
By Prof Graham Paddock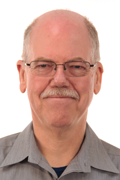 Below is an example of two of the questions on the discussion forum on Paddocks Club. We want to show what is available to our Community Members!
When are trustees entitled to cancel a managing agent contract?

Q1.1.
My understanding was always that the trustees may cancel a contract only if the managing agent is in breach of contract. Any other way must be done by the body corporate.
As a managing agent, I have learned that you cannot satisfy everyone and during your management period you are bound to upset some people, because their views are different to yours. Sometimes it is just a matter of not getting along with someone based on character.
If trustees can simply cancel a contract by giving notice, then the managing agent is at risk, because a trustee might not like the agent and then decide to cancel the contract. Or it might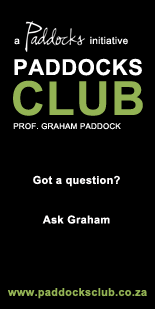 even be that the trustee has a friend who is an agent and would like to move the management over to the friend.
I understand that there is some protection for managing agents against a situation, as mentioned above, where the body corporate must make such a decision. This way, the trustees will have to motivate their reasoning for cancelling a contract (if it is not as a result of breach of contract) and based on their motivation the body corporate will decide if it is fair or not.
Is there any protection for a managing agent?
A1.1. A managing agent has the same common law rights that any other contracting party has. If the contract is not renewed on its expiry or terminated in accordance with a cancellation provision in the contract, the managing agent will have no recourse. In addition, PMR 46(2)(a) (click here) provides that if the managing agent:
(a) is in breach of any of the provisions of the contract, or
(b) is guilty of conduct which at common law would justify the termination of a contract between master and servant,
the trustees may, without notice, cancel the contract and the managing agent has no damages claim.
But there is no provision in the Act or PMRs that requires the trustees to obtain the body corporate's approval before cancelling a managing agent contract.
Q1.2. Thank you for your reply. So the only recourse would be what is stated in the contract. If the managing agent contract states that the trustees may not cancel the contract (other than the points mentioned of breach in contract and if common law would justify), but must get a resolution from the body corporate, would that be enforceable?
A.1.2. The prescribed rules (PMR 46(1)(b)) were amended specifically to allow cancellation on the basis of trustee resolutions OR ordinary members' resolutions, i.e. to stop managing agents entrenching their service contracts. So no, I do not think that a provision requiring a members' resolution would be upheld where the trustees have cancelled the contract.
What are the developer's voting rights?
Q2. Example: Developer completes phase one of the development. The first registrations go through and only 20 of 50 units are registered. That means 40% owners and 60% developer units. Will the developer also have 60% voting rights at the AGM, a vote for each unit still in their name, or only one as representative body for properties not transferred yet?
The developer also has the right to extend an additional 100 units. According to my knowledge, he or she should not have voting rights for over 100 units as they are not part of the updated sectional title plan. The "undeveloped land" has no voting right – is this correct?
A2. When the developer still owns 60% of the built units shown on a registered sectional title plan and has title deeds, on a show of hands he or she will have one vote for each unit registered in their name and on a vote by poll will have a vote valued at the total of the participation quotas allocated to the sections they own. For the provisions that deal with voting by show of hand and by poll, as well as the associated processes, look at PMRs 60 to 67 under Acts / Sectional Title Prescribed Rules.
The developer will not have any votes for any partially built units not shown on a registered sectional plan.
The developer does not have to pay levies for the future development areas, but he or she must cover all the body corporate's costs in regard to those areas. See s 37(1)(bA) of the Act.

Article reference: Paddocks Press: Volume 6, Issue 10, Page 5
Professor Graham Paddock is now only available to answer questions on the discussion forum for Community Members of Paddocks Club. Get all your questions answered by joining Graham on this community platform. Join Paddocks Club at www.paddocksclub.co.za.
This article is published under the Creative Commons Attribution license.