Preparing sectional title AGM documents
Every week, Graham records a short video tutorial for Paddocks Club members that highlights common issues. This edition of Paddocks Press Newsletter, we would like to share the following video with you.

Video tutorial: Sectional title scheme AGM documents
(watching time: ± 4 mins):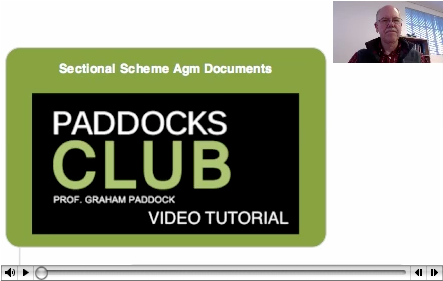 Article reference: Paddocks Press: Volume 7, Issue 6, Page 4
This article is published under the Creative Commons Attribution license.