By Rob Paddock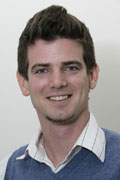 In my last article for Paddocks Press we looked at what paint is and the purpose it serves in protecting your building from the elements. In this article I will outline the process of repainting a building, as well as the golden rule of repainting your building.
Golden Rule
Re-painting your building should be done by a professional contractor.
Preparation
Repainting requires preparation. The type of preparation required depends on the condition of the original paint and the material itself. In the case of paints, a gram of prevention is worth much more than a kilogram of cure. If the paint is still relatively new (three to five years), in most cases it can be lightly sanded or wire-brushed and a fresh coat of paint applied over the old. This is only true if the original paint is well bonded to the plaster, wood or metal to which it was applied, and if the respective material is still dry and in good condition.
In the case of window and door frames, if water has saturated the painted material, it is likely that the paint has loosened. If this is the case, the wood must be stripped, permitted to dry and may even have to be replaced if it is damaged. The situation with rusted steel is similar. Rust flakes will lift the paint off of the steel surface, requiring removal of the old paint and rust prior to repainting.

Seasonal considerations

It is wise to schedule a major repainting project in the late spring or early autumn when temperatures are not expected to be extreme. Paints and coatings are temperature-sensitive when being applied. Check the manufacturer's directions for application temperature because they vary. For example, most water-based paints should not be applied when it is cold (below about 7 degrees Celsius) because it will not harden. They should also not be applied when it is too hot (above 35 degrees) with low humidity because the paint could dry out to a powder before it can cure to form the protective film desired.
Special considerations: Components
Some parts of your home may have been coated in a factory and may require removal and re-coating in a factory with special processes not available to the homeowner or average paint contractor. Examples include metal doors, railings, some flashing metal and fixtures.
Moving and sliding components like window sash perimeters, weather seals, etc. should not be painted. The paint will most likely be damaged on first use or their operation will be restricted in some way.
Action plan tips
Budget and tentatively plan to re-paint every five to seven years, subject to detection of problems that arise sooner. The plan should be scheduled with those designated to perform the service.
Contact an experienced painting contractor to get the best advice and service available on painting your building.
Annually, contact an experienced painting contractor to check the entire exterior for blisters, loose paint, thin or worn paint coatings, scratches or punctures that permit water to be absorbed into the porous components, or fading and chalking (erosion) of the surface.
Golden Rule
There is only one rule: Re-painting your building should be done by a professional contractor.
Article reference: Volume 4, Issue 11, Page 5.
This article is published under the Creative Commons Attribution license.