Occupational Health & Safety: Mandatory or money-making gimmick?
By Jacques Maree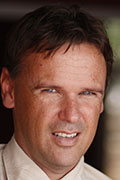 As the winter season is fast approaching, many sectional title bodies corporate are franticly scurrying around in order to finalise major maintenance projects. The rainy season causes delays, extended periods of nuisance and disturbance to occupiers, as well as a real possibility of escalated costs payable to the contractor performing the work.
Whereas the approach adopted by the trustees in tackling major renovations may vary from body corporate to body corporate, and even from one set of trustees to another, one aspect that is often overlooked or disregarded is the occupational health and safety requirements.
The Occupational Health and Safety Act, No. 85 of 1993, makes provision for the health and safety of persons at work and specifies what is required from employers in respect of their employees in the workplace. Many sectional title bodies corporate have employees on their books that generally perform their daily chores in safe working environments, such as managers, supervisors and general labourers. For more dangerous and extensive work, contractors are appointed who are not, in terms of current labour legislation, considered to be employees of the body corporate. As such, the general perception exists that the duty to provide a safe and healthy working environment for the persons performing the renovations rests on the contactor. In essence this may be so, but there are certain requirements that the trustees simply cannot ignore.
In terms of section 1 of the Construction Regulations, 2003, construction work is defined as:
(a) the erection, maintenance, alteration, renovation, repair, demolition or dismantling of or addition to a building or any similar structure.
A "client" is furthermore defined as any person for whom construction work is performed, and its duties, listed in section 4 of the Regulations, are as follows:
(1) To prepare a health and safety specification for the construction work.

(2) To provide the contractor with any information pertaining to health and safety that may affect any person performing the work.

(3) To appoint each contractor in writing.

(4) To take reasonable steps to ensure that the contractor(s) health and safety plan is implemented and maintained.

(5) To stop any work not done in accordance with the health and safety plan.

(6) If there are changes to the work, to provide sufficient further information and resources.

(7) To ensure that every contractor is registered with a compensation fund or licensed compensation insurer prior to any work being carried out.

(8) To ensure that, at the tender stage, all contractors have budgeted for health and safety measures during the construction process.
The health and safety specification is a list of all health and safety requirements pertaining to the intended construction work on the particular site so as to ensure the health and safety of persons.
A health and safety plan is a written plan that addresses hazards identified and includes procedures to mitigate, reduce or control them.
Many reputable contractors make provision for the health and safety requirements at the tender stage and take appropriate measures to ensure compliance. Many so-called "bakkie builders" do not. It is recommended that the trustees take active steps to ensure that the health and safety specifications are prepared and that, during the course of the renovations, the contractors and their employees comply with such specifications and plans. It is imperative that they do not turn a blind eye.
Obtaining the services of a health and safety consultant who takes measures to ensure compliance with health and safety requirements and conducts periodic audits thereafter at a fixed fee is not always necessary. It all depends on the characteristics of the workplace and the type of persons employed.
The fact of the matter remains, however, that all sectional title bodies corporate, at some stage or another, will perform construction work as defined in the Construction Regulations. Therefore, in such instances, compliance with health and safety requirements is not only recommended, but essential. It is not, in my opinion, a money-making gimmick.
The trustees have a duty to comply with health and safety requirements and to safeguard themselves and the body corporate against potential claims arising from any injuries or death caused as a result of construction work being performed at the scheme. Failure to comply with the provisions of the Occupational Health and Safety Act and the Construction Regulations may result in personal liability claims, stiff fines being imposed, or even imprisonment.

Article reference: Paddocks Press: Volume 8, Issue 2, Page 2
Jacques Maree
– a sectional title and homeowners' association specialist attorney at Jacques Maree attorneys (
jacques@jacquesmaree.co.za
)