Jennifer Paddock rejoins the team
By the Newsletter Team
The Paddocks team is excited to welcome back former Paddocks member, Jennifer Paddock.
Jennifer is Graham Paddock's daughter; like her father she studied law and decided to specialise in sectional titles. She received her four-year Bachelor of Laws degree (LLB) at the University of Cape Town (UCT).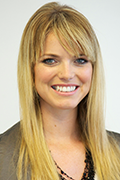 During her time as a student she also completed the Paddocks UCT (Law@Work) Sectional Titles Scheme Management short course and the UCT (Law@Work) Advanced Sectional Titles Scheme Management short course.
Jennifer then came under her father's wing and worked at Paddocks as an articled clerk, specialising in sectional titles. She assisted Graham with his clients and then began to take on her own clients. She was involved in the creation of content for some of the courses, as well as convening the Paddocks Law of Sectional Titles Meeting short course, and also wrote numerous articles for Paddocks Press and various media publications.
We sat down for a few minutes to catch up with Jennifer…
Paddocks: Tell us a little about your hobbies, interests and what you get up to in your spare time.

Jennifer: My hobbies and interests are generally focused around health and wellness, travel, learning, food and fun. I love yoga and running (not at the same time haha!), creating healthy recipes and eating delicious healthy food, meditation, reading books and blogs, learning new skills and generally holding on to that child-like energy and enthusiasm for life that we all have inside. Oh and did I mention good wine?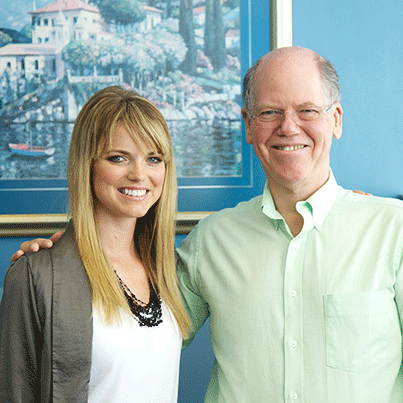 Paddocks: What is it like working with your father, mother and brothers on a daily basis?

Jennifer: It is awesome. Most of my interactions are with my dad and I feel so lucky and grateful that we have the opportunity of getting to know each other on a completely different level.
Paddocks: Tell us what you have been up to in your time away from the family business. What are some highlights you can share with us?

Jennifer: I spent most of my time away working as a managing agent in Australia. I have always dreamed of travelling around the world for a decent amount of time, so when I decided to move back to South Africa from Australia I saw the window of opportunity and took six months off to do it. Highlights, wow! Here's a snap shot: diving in Koh Tao Thailand, ashram stays in Rishikesh India, hiking the Inca Trail in Peru, the most incredible yoga retreat in Troncones Mexico… and many more!
Paddocks: What made you decide to return to Paddocks?

Jennifer: I had been working as a managing agent in Victoria, Australia and would often chat to Graham about strata/sectional title. We would often talk about 'if and when I came back to Paddocks' and it really got me fired up to come home and rejoin the business. The fact that my whole family is still here and that I love Cape Town also helped.
Paddocks: What do you envision for the future of Paddocks?

Jennifer: I have big dreams for Paddocks. My time as a managing agent has opened my eyes to some opportunities in the sectional title space in South Africa. Without giving too much away, I hope to be a part of creating new products and services for our existing market as well as reaching new markets.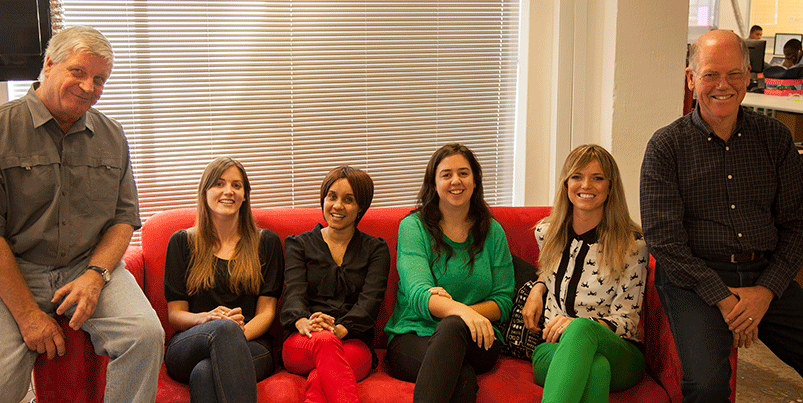 Paddocks: Do you have a favourite quote you want to share with the readers?

Jennifer: I actually came across one this morning that really hit home for me having recently returned to SA:
"There is nothing like returning to a place that remains unchanged to find the ways in which you yourself have altered." – Nelson Mandela
And an all time favourite of mine:
"Your attitude determines your altitude." – Unknown
Paddocks: Do you have a helpful hint for sectional title owners and managing agents that you would like to share?

Jennifer: Remember to use the 'human' element whenever you are trying to resolve an issue or tension in sectional title. What could have been resolved through an informal chat and a genuine effort to listen and understand the other person, often blows up into a nasty fight because a snotty letter was sent quoting a lawyer or sections of the Sectional Titles Act.
Article reference: Paddocks Press: Volume 8, Issue 3, Page 3