In Memoriam – Alastair Lomas-Walker
By Professor Graham Paddock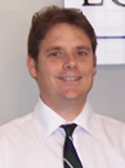 Alastair passed away most unexpectedly last week after suffering a stroke. He was just 42 years old. He leaves his wife, Gertrud, his parents, Murray and Gill and his brother, Iain.
After qualifying as a lawyer in 1990, Alastair completed his articles in Johannesburg. He was admitted to practice and in 1993 returned to work in Westville, in the Greater Durban area. He started his own firm in 2001 and Siveshna Padayachee became his business partner in 2007. He was a specialist sectional title attorney who consulted on and acted as an arbitrator of sectional title disputes. He also did sectional title debt-collections, conveyancing, wills and estates.
Alastair had a head-start in the sectional title industry, as his father Murray is an experienced managing agent and scheme administrator. The two of them worked closely together. I met Alastair through Murray many years ago and we worked together on a number of matters including some consulting, an arbitration and putting a scheme into administration. We also co-wrote and published an article proposing an amendment to the Sectional Titles Act. He was a nice straightforward man, and easy to work with.
To his family, his business partner and staff, Alastair's death in the prime of his life was an unexpected shock and we extend to them all our deepest sympathy.

Article reference: Volume 4, Issue 11, Page 2.
This article is published under the Creative Commons Attribution license.
Back to Paddocks Press – November 2009 Edition