By Karlo Hendriksz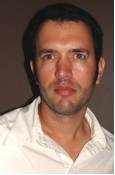 An HOA is commonly established in one of two ways:
1. 
   A new gated or secure development is approved by Council, one of the conditions of which is the establishment of an HOA in terms of section 29 of the Land Use Planning Ordinance No.15 of 1985 (Western Cape).
2.    A group of individual property owners go through a process to:
a.    Completely fence in an existing neighbourhood or cluster of properties
b.    Only opt to secure the area by placing monitoring systems or security personnel and associated equipment and structures at all access points to or through an area.
An HOA would be formed for control and to ensure that all parties contribute to operational expenses.
The establishment of an HOA in the first example is relatively straightforward. The developer is responsible for drafting and having the HOA Constitution (and in most cases a Design Manual) approved by the relevant Council. The developer will also attend to the basics, such as services, landscaping in the common areas, the boundary wall around the estate and the access arrangements. As the new properties are bought the new owners automatically become members of the HOA and take responsibility for the operation of the HOA.Many such estates will use a professional property managing agent to ensure that the HOA continues to operate effectively. Some estates decide to run the HOA themselves and do so very efficiently. However, it is not uncommon that a developer does not ensure that the HOA is established properly, or the property owners who opt to run the HOA themselves do it incorrectly. A dysfunctional HOA could cause serious financial and time impediments to getting anything done, having building plans approved or just making small alterations to an existing dwelling, or ensuring that common areas and services are being maintained. It is crucial for any person interested in purchasing a property in an estate that is run by an HOA to understand the pros and cons for buying in an estate AND make sure the are active in the operations of the HOA or at least educate themselves on it.
The establishment of an HOA in the second example is much more complicated as it involves public land and roads. The City of Cape Town has adopted a Gated Community Policy (www.capetown.gov.za) to facilitate this craze that started a number of years ago.
Any group of property owners who are interested in establishing such an HOA must comply with this policy and must get the correct professionals on board, which will be dependent on the type and level of security that is envisaged.
Make sure you know what you will be getting into when buying a property in an estate, or creating an estate in your area. Often, it is an absolute pleasure to have the peace of mind when living in an estate, but it can also end up being your biggest nightmare. Educate yourself, and if you can't find the correct professional to assist you, contact the friendly people at Paddocks for advice.