Can a body corporate accept a unit from an owner to settle substantial overdue levies?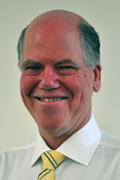 We all know times are tough, and the reality is that some people cannot afford to pay their levies. They should sell, and as quickly as possible, but often they hold on too long and run up major debt to the body corporate in the form of unpaid levies. Once the legal fees are added, the amount escalates very quickly and owners can find themselves owning their bondholder and the body corporate a total that is greater than the value of their unit.
Recently I was asked whether a body corporate should accept a unit in exchange for writing off a sectional owner's debt of more than R400 000,00.
The first problem with this suggestion is a technical one. A body corporate is not like a company that can do anything a person can do. It is a statutory body that only has the powers given to it under the Sectional Titles Schemes Management Act of 2011. While this Act does allow a body corporate to acquire a unit, it limits this power to circumstances where the acquisition is "essential for the proper fulfilment of its duties" and also requires that the proposed acquisition be approved by special resolution. So a body corporate does not have the power to accept the owner's offer, if the only reason is to settle the owner's debt.
But even if the body corporate had the power to acquire the unit, it is still very unlikely to be a good idea. Writing off any body corporate claim, prejudices all other owners in the scheme, as they must fund its expenses including any losses. The body corporate should insist that its full claim be satisfied, at least until it is quite sure that the owner is actually insolvent and the body corporate's claim is not recoverable.
When owners fall into substantial arrears, the body corporate should launch an application with the Community Schemes Ombud Service. There need be no legal cost involved, the administrative cost is minimal and an adjudicator's order can be used as if it were a High Court or a Magistrates Court order.
If you have any questions on this topic or need any assistance in this regard, don't hesitate to contact us at consulting@paddocks.co.za for a no obligation quotation.
---
Graham Paddock is South Africa's Sectional Title Guru.  Graham advises and drafts legislation for the Government. His advice is valued by all stakeholder groups in the industry.
Article reference: Paddocks Press: December 2019.
This article is published under the Creative Commons Attribution license.