By Anna Malczyk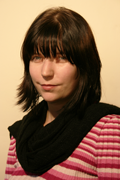 The internet is a fascinating place filled with useful information, entertaining media and tools to make your life much easier. Anyone with a computer and internet connection can shop online, socialise with friends, do their banking, book a holiday and access all manner of videos, music, stories and news.
Unfortunately, it is also a haven for criminals and scammers who take advantage of internet users' ignorance to perpetrate harmful, costly and illegal acts. To protect internet users from these very real dangers, GetSmarter, Paddocks' sister training firm, has compiled a free online safety guide that details what you can do to keep yourself safe.

Many people react to the threats online by vowing never to visit certain websites, shop online or interact with strangers. You may have heard of online stalkers, phishing emails, 419 scams, viruses, hackers, identity thieves and other scary-sounding dangers. You may even have thought twice about going online at all. But there's no need to take such drastic action.
It is important to know that, like any human interactions, you can keep yourself safe by following some simple rules and using common sense. For example, when driving, it is important to know the street signs and traffic rules, and it's common sense not to drive at night with all your windows open and doors unlocked. The same is true for the internet: learning the "rules of the road" is easy and greatly reduces your chance of coming to harm.
The most important part of keeping safe online is keeping informed. When you educate yourself about the dangers, you demystify them, making them much less scary and easier to avoid. Everybody who interacts and transacts online – and especially parents, teachers and businesspeople – need to know how to spot and avoid online risks. Here are some simple tips for avoiding trouble:
• If something sounds too good to be true, it probably is. A stranger wouldn't really give you large sums of money for a little help, and it's impossible to win a lottery without ever entering it. Ignore emails like these completely.
• Keep your passwords safe, change them often and make sure they are very hard to guess. Don't use your name, birthdate, pet's name or any other obvious piece of information.
• Never agree to meet someone you met on the internet in real life without having friends present and being in a public space. In fact, it is best to avoid these meetings altogether.
• Make sure that your computer has good antivirus and firewall programs installed to prevent hackers getting access to your data and viruses infecting your computer.
• When making any online payments by credit card, ensure that you are using a reputable vendor and that you enter your details on a secure site. To see if a site is secure, look for "https" at the beginning of the web address (instead of the usual "http"), and look for the little lock icon on your browser – a closed lock indicates a secure site.
Learning about the dangers and keeping safe online is easy. The free GetSmarter Guide to Online Safety includes advice on all types of online risks, and offers plenty of practical advice on keeping yourself and your data even more secure.
Keep the rules of the web in mind and enjoy shopping, banking, socialising and discovering new things on the internet – risk free!
Article reference: Paddocks Press: Volume 5, Issue 10
Back to Paddocks Press – October 2010 Edition