Application of the Debt Collectors Act to Managing Agency
By Prof Graham Paddock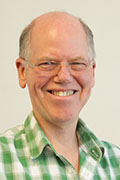 For some time there has been confusion as to whether managing agents must register with the Council for Debt Collectors and operate a separate trust account under the provisions of the Debt Collectors Act, 114 of 1998 ("the DCA"), in addition to the trust account they must operate under section 32 of the Estate Agency Affairs Act, 112 of 1976 ("the EAAA").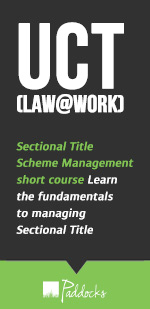 A "debt collector", for the purposes of the DCA is: "A person, other than an attorney or his or her employee or a party to a factoring arrangement, who for reward collects debts owed to another on the latter's behalf …". This definition is clearly wide enough to cover the levy collection activities carried out by managing agencies, so it seems that their levy collecting activities are regulated by both the EAAA and the DCA. This gives rise to the impractical situation where a managing agent has a statutory obligation to open trust accounts under both Acts.After extended negotiations with the Debt Collector's Council, Dr. Gerhard Jooste of the National Association of Managing Agents of South Africa ("NAMA")  has reported that the issue has been settled. The Debt Collectors Council has formally confirmed in a letter to NAMA that managing agents who collect levies do not need to open a separate account under the DCA.  The managing agent's use of a trust account opened under section 32 of the EAAA for levy receipts is considered compliance with the requirements of the Debt Collector's Act.
Put simply, it is now clear that a managing agent need not operate two separate trust accounts, one under the EAAA and another under the DCA. A managing agent must credit all levies received to an "estate agency" trust account opened under the EAAA.
Thanks are due to NAMA and the Debt Collectors Council for their ongoing efforts on behalf of the managing agency industry.
Article reference: Volume 9, Issue 1, Page 2
Professor Graham Paddock is the Senior Partner at Paddocks (www.paddocks.co.za) and the Director of Mystrata South Africa (www.mystrata.com)

This article is published under the Creative Commons Attribution license.