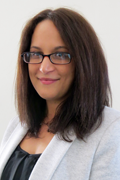 While Annexure 2 of the Regulations to the Sectional Titles Schemes Management Act 8 of 2011 ("the STSMA") provides for eight prescribed conduct rules ("PCR's") applicable to all sectional title schemes, each scheme is different in nature and membership, and as such, may require amended conduct rules. In this article, we will be taking a closer look at the prescribed conduct rules, and how they could be amended in a sectional title scheme.
Pets
PCR 1 governs the keeping of pets within a scheme, and provides that the trustees may prescribe any reasonable condition when approving an application to keep a pet. In order to ensure equality and certainty, many schemes prefer that these conditions are set out in the conduct rule. What is considered to be a reasonable condition is dependent on the nature of the scheme. A few examples of conditions may be that: only one dog of a certain height or weight, and / or one cat be allowed to be kept, or that when on common property all dogs must be kept on a leash not exceeding a certain length.
Refuse and waste disposal
PCR 2 provides for refuse storage and collection within schemes, however a scheme with its own refuse room may have an amended conduct rule in place providing for the use of such an area, or should a scheme have cleaning staff an amended conduct rule may provide that refuse may be placed outside a section to be collected on certain days or at certain times. Similarly a scheme may provide recycling facilities for its residents and regulate its use.
Vehicles
Parking in sectional title schemes is often the cause of many disputes and PCR 3 deals generally with vehicles in schemes. However, many schemes have conduct rules in place governing the use of visitors parking bays, wheel clamping, access control procedures when entering and exiting schemes, and the use of garages and driveways.
Damages to common property
Trustees are empowered, in terms of PCR 4, to approve in writing the nature and design of the device to be installed on common property along with the manner of its installation, for example a security gate. However, it may be a good idea to have an amended conduct rule in place, further providing for clear direction as to what exactly is allowed in a scheme to ensure that such installation is aesthetically pleasing ie. size, colour, design, function, and location of a security gate. Such a rule may further provide for the installation of DSTV dishes, washing lines, and window shutters.
Appearance of section and exclusive use area
Beauty is in the eye of the beholder… the harmonious appearance of a scheme is sometimes quite subjective, and it is up to the trustees to ensure that at all times members adhere to a scheme's conduct rules and conditions of approval to ensure that the appearance of a scheme remains aesthetically pleasing. PCR 5 governs the use of areas which can be viewed from outside the scheme. A scheme may consider having a rule in place setting out exactly what items are allowed or not, for example garden furniture, washing lines, garden equipment, and storage boxes etc.
Storage of flammable material
PCR 6 is important for insurance related purposes, as any dangerous item stored within a section or on common property, as well as any dangerous conduct, may result in an increased rate of insurance premium or repudiated insurance claims. Many schemes have an amended rule in place either prohibiting or regulating the use of fireplaces and braai areas, which are considered potentially dangerous. For more on this particular topic, take a look at the article "You are invited to a gas braai at my unit".
Behaviour of occupiers and visitors in sections and on common property
PCR 7 provides that an owner or occupier must not unreasonably interfere with the peaceful enjoyment of another section or the common property by making noise or obstructing the use of the common property. An owner or occupier must take reasonable steps to ensure that their visitors do not cause such an interference. A scheme may amend this rule by indicating certain time periods in which noise should be kept to a minimum, or have special rules in place relating to the use of certain common property facilities, such as the swimming pool.
Eradication of pests
The inspection, eradication and liability for costs relating to pests within sections, is dealt with in PCR 8.
Should you have any queries relating to this topic, or require our services to review or amend your scheme's conduct rules, contact us via email at consulting@paddocks.co.za or telephonically on 021 686 3950.
---
Article reference: Paddocks Press: Volume 11, Issue 12, Page 01.
Zerlinda van der Merwe is an admitted Attorney of the High Court, specialist Sectional Title Attorney (BA, LLB, LLM), Zerlinda brings a wealth of experience and forms part of the Paddocks Private Consulting Division.
This article is published under the Creative Commons Attribution license.