Steps to becoming a managing agent
By Greer Moore-Barnes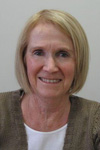 Setting up your own Managing Agency company
In this instance you need to thoroughly investigate the business available in your area; find out how many schemes exist – these might be Sectional Title, Homeowner Associations or even Retirement Villages.
Check on already established companies to ensure that there is room for another and that you will be able to build up sufficient business to fulfil your dreams – success takes time and commitment, but you want to know that there is scope for you to "get there" before you put in the important effort.
Ensure that you are able to comply with all statutory requirements – see listing below under "What can trustees do to ensure their interests are protected?"
If you want to be viewed as a leader in the profession, you need to start out with a professional attitude and excellent business plan. There are a number of "home based companies" offering their services as Managing Agents. While some are knowledgeable and have good intent and certainly a place in the property management profession, sadly many do not fulfil the very necessary statutory requirements.
Remember, that at present, Managing Agents fall under the umbrella of the Estate Agency Affairs Board, and are required to comply with all educational requirements whilst also being aware that they fall under the jurisdiction of the Board in respect of matters involving trust monies. Once the Ombuds Act is implemented, it is expected that Managing Agents will be regulated by the Ombud, something which I am sure will have a very positive effect on the property management business as a whole.
Ensure that you choose your staff very carefully and that you establish a solid training programme. While initial qualifications are preferable, on-going training is also necessary. Paddocks offers a wide range of "distance learning" courses which are not only relevant to the property management profession, but also ensure that you and your staff will be kept up to date on legislative changes and administrative guidelines. This is vital to ensuring that your company keeps "in the know" on what is necessary to ensure that your company is recognised as a leader in the field and one that can be relied upon at all times.
Keep an updated "library" facility for employee reference purposes. The online packages from Paddocks Club are essential, as is Professor Cornie van der Merwe's interpretation of the Act and Regulations. Professor Graham Paddock's "weekly tutorials" are amazing and deal with topical issues that are vital. Furthermore, Professor Paddock has written a number of books (his "Survival Manual" being the most recognised form of reference in the country).  All these forms of reference are extremely valuable both to employees and trustees/owners for purposes of quick and easy reference and the assurance of correctness of information gained.
Above all, ensure that both you and your staff maintain an ethical business practice at all times; it is important to tell clients what they "need to hear" and not simply what they "want to hear".
Joining an existing firm as a Property Portfolio Manager
You need to be suitably qualified with a recognised and appropriate study course under your belt – NAMA has supported the UCT/Paddocks Sectional Title Scheme Management course, dating back more than ten years, and this has now become the recognised minimum qualification for anyone wanting to enter the profession.
You need to spend time speaking to some of the leading Portfolio Managers in your area and ensure that you are aware of what is needed; dedication, commitment and the ability to deal with 101 different aspects as part of your daily routine.
You must have a calm disposition – this is one of the vital needs to being a successful Portfolio Manager as you will be called upon to deal with people from all walks of life and with all sorts of demands.
You must be excellent at time management, and need to be aware that your working hours are never going to fall into the standard "8 to 5" routine.  Most scheme meetings are held after "normal working hours" and you need to be able to "manage" the meeting thus ensuring that the agenda is dealt with correctly without undue time being wasted. It goes without saying that you will need your own reliable transport; most companies include an arrangement for transport reimbursement to the Portfolio Manager by the scheme in question.
You need to be computer literate and have the ability to accurately minute meetings, as well as give advice at both trustee and owner meetings. You also need to deal with varying communications both with your clients as well as contractors in many fields, not to mention Municipal officials!
You must be able to efficiently manage and resolve matters arising from meetings, or instructions given by Trustees; this is an essential skill since delays can cause endless problems which could backfire on your employer.
You also, in addition to keeping up to date on legal and administrative matters, need to have a good understanding of accounting and must, at least, be able to read and correctly interpret financials.
You need to be see your decision to take up a position as a Property Portfolio Manager as a "career" opportunity – not simply changing jobs.
What can trustees do to ensure their interests are protected?
•    Confirm with the EAAB that your managing agent has a current fidelity fund certificate, which will provide insurance to the body corporate in the event of loss of scheme funds held in a trust account;•    Confirm with the managing agent's insurer that they have professional indemnity cover;

•    Confirm with the National Association of Managing Agents (NAMA) that your managing agent is a member of this voluntary association that requires members to comply with a code of conduct;

•    Confirm with the Council for Debt Collectors that the managing agent is a member of this compulsory body, as without membership the managing agent is not legally entitled to send statements or collect monies;

•    Ensure that the body corporate takes out sufficient fidelity insurance in terms of Prescribed Management Rule 29 (2)(b) of the Sectional Titles Act and that this is reviewed by owners annually in general meetings, and

•    Check the monthly management accounts carefully, including the bank statements to ensure bills are being paid and have the scheme's records audited annually, as required in terms of Prescribed Management Rule 40.
NAMA updates, recommendations and activities
Dr Gerhard Jooste, a founding Member, Director and long serving National Chairman of NAMA, stated in an article in The Saturday Star recently that Bodies Corporate are opting increasingly for NAMA members to manage their schemes.
Dr Jooste, after 12 years as National Chairman, is stepping down at the end of June and will be replaced from 1 July by Mr Koos Croukamp, who is also from Pretoria. It is planned that Dr Jooste and Mr Croucamp will be visiting the various regions to meet with Members as soon as these visits can be scheduled; to introduce Mr Croukamp and also to discuss NAMA's Code of Ethics before the finalisation of this important document.
Dr Jooste's leadership over the years has helped formulate and solidify NAMA's mission to build the ethical and professional standards and levels expected of its Members. A Body Corporate, in appointing a Managing Agent, should make sure that the company in question is not only a Member of NAMA, but also complies with the very important aspects noted hereunder:
2013 NAMA Indaba
One of NAMA's exciting and fairly new projects is their Indaba, planned to be held every two years. The first was held in September 2011 and it proved an amazing success, met with huge support and approval. The next Indaba is scheduled for 19th / 20th September this year and is being held in the beautiful Stellenbosch wine region, at MolenVliet Wine and Guest Estate.
This is something not to be missed and I can personally recommend your attending – not only will you have the unique opportunity of listening to acclaimed experts in Sectional Title (both national and international) and gaining knowledge that will benefit you in the future, you will also meet fellow Members as well as a number of Affiliate Members. These latter Members will be supporting the Indaba by sponsoring exhibition booths at the event. This not only allows Members to view products that can prove very important to their clients, but also reduces the cost of registration to those attending because of the income brought in by the sponsorships.
Don't miss this exciting event – for further information go to NAMA's website (www.nama.org.za) and click on the Indaba icon at the top of the home page, or contact Martin Deysel via email on admin@namasa.co.za or telephonically on 012 567 7597.  You can also view the picturesque Indaba venue by visiting the MolenVliet website http://www.molenvliet.co.za
Article reference: Paddocks Press: Volume 8, Issue 6, Page 2
Greer Moore-Barnes
is the National Deputy Chairman of the National Association of Managing Agents of South Africa – 
www.nama.org.za