Download Info Pack
Contact Us
Register now
Login
This 4-week part-time online course provides the training that trustees need to manage their scheme with confidence that they are doing the right thing.
Trustees are the elected representatives of the owners in a sectional title scheme. They often have little or no understanding of the extensive legal requirements involved in sectional title scheme management and yet they are required by law to manage the scheme in accordance with them and in the best interests of the scheme.
If the trustees don't do a good job, every person involved in the scheme suffers. The value of the units may decrease due to a lack of proper maintenance and repair, the scheme's finances may not be properly managed and disputes can ravage the body corporate due to a lack of proper rule enforcement and decisions not being taken properly.
It benefits every owner and occupant in the scheme if the trustees have a basic understanding of sectional title scheme management and are trained in the duties and functions related to their role.
Anyone who is or aspires to be a sectional title trustee and wants to be empowered in their understanding of the law relating to sectional title scheme management and practice.
Meet the Course Instructor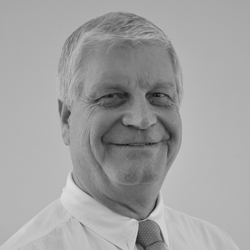 Anton Kelly
Personally mentored by Prof. Paddock for over 9 years, Anton is an extremely knowledgeable specialist Sectional Title and HOA teacher and consultant. Having been the Lead Teacher on all the Paddocks Courses for the last 7 years, Anton lives and breathes Sectional Title and HOA law, all day every day. There are not many issues he hasn't come across before!