Download Info Pack
Contact Us
Register now
Login
Disputes in community schemes are inevitable, and can have far-reaching consequences. It is vital for any affected parties to know and understand the internal and external remedies available to them, to resolve any issues of dispute.
This 8-week short course, offered in English, through our online learning platform, will give students an understanding of the various types of community schemes and how disputes that arise in them can be resolved, by the parties themselves or with the assistance of the Community Schemes Ombud Service ("CSOS"). The course is compiled by Professor Graham Paddock and convened by the Course Instructor, Zerlinda van der Merwe.
Those involved in community schemes, including sectional title schemes, home owners' associations, share block schemes, retirement schemes, and housing cooperatives, would benefit, including owners in community schemes, trustees, managing agents and other scheme managers, attorneys, administrators, arbitrators and mediators or other dispute resolution service providers.
Meet the Course Instructor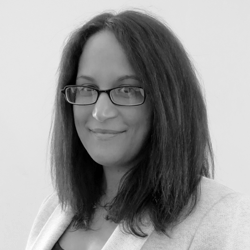 Zerlinda van der Merwe
An admitted Attorney of the High Court, specialist Sectional Title Attorney (BA, LLB, LLM), Zerlinda brings a wealth of experience and forms part of the Paddocks Private Consulting Division.