Download Info Pack
Contact Us
Register now
Login
The University of Cape Town, in conjunction with Paddocks, offers this course in Sectional Title Scheme Management, which meets the high and exacting standards of the University of Cape Town as well as being endorsed by the National Association of Managing Agents.
This 6-month part-time online course provides students with a detailed knowledge of the Sectional Titles Act and the prescribed rules as well as a general knowledge of the South African legal system and scheme management practices, which is what they need in the complex task of managing sectional title schemes.
This course includes a one-day intensive workshop in Cape Town, Durban and Johannesburg at the end of 6-month period to prepare students for an exam the following day.
Anyone involved or wanting to become involved in sectional title scheme management, and particularly those who render management services to schemes, including managing agents, attorneys, estate agents, scheme auditors and accountants, dispute resolution service providers and trustees.
Please note that many sectional title management companies in South Africa require that their staff complete this course.
Meet the Course Instructor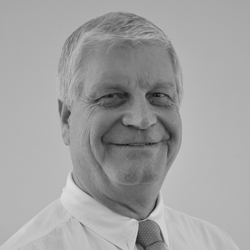 Anton Kelly
Personally mentored by Prof. Paddock for over 9 years, Anton is an extremely knowledgeable specialist Sectional Title and HOA teacher and consultant. Having been the Lead Teacher on all the Paddocks Courses for the last 7 years, Anton lives and breathes Sectional Title and HOA law, all day every day. There are not many issues he hasn't come across before!