Download Info Pack
Contact Us
Register now
Login
With the number of gated villages and other kinds of home owners' associations increasing daily in South Africa, managing these schemes is a good career development strategy for existing and prospective property managers.
This 10-week part-time course presented online covers the law relating to home owners' associations established as non-profit companies as well as those established as common law associations. The course material delves into all areas of HOA management, from the design and formation of an HOA, its governance documentation, members, meetings and decision-making, right through to termination.
Compiled by Prof. Paddock, this is the only specialised course in home owners' association management offered in South Africa.
Anyone involved in the management of HOAs, and particularly those who render management services to HOAs, including managing agents, portfolio managers, estate managers, directors, chairpersons, estate agents, scheme auditors and accountants, attorneys, dispute resolution service providers and trustees.
Meet the Course Instructor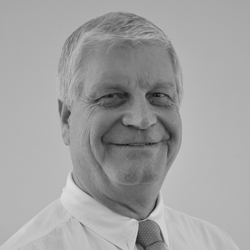 Anton Kelly
Personally mentored by Prof. Paddock for over 9 years, Anton is an extremely knowledgeable specialist Sectional Title and HOA teacher and consultant. Having been the Lead Teacher on all the Paddocks Courses for the last 7 years, Anton lives and breathes Sectional Title and HOA law, all day every day. There are not many issues he hasn't come across before!